Start selling more shirts today, whether you're a seasoned pro or just starting out
Try it now and get instant access to:
A huge searchable database of Tshirt campaigns! (Teespring campaigns, Teechip Campaigns, Viralstyle and more!)
Tons of tools to help you find tshirt ideas - including brainstorming tools, fb interests tool, fb ad spy tool, and more!
Constant updates and unrivaled, world class support.
Premium Facbook Ads Training.

WHAT CAN TEESPY DO FOR ME?
Get inspired!

With TeeSpy you have the opportunity to find and analyze top performing custom apparel campaigns. This includes Teespring campaigns and many more!
Facebook Ad Spy Tool

See the promotional efforts of your competitors. Our FB ad spy tool allows you to see the LIVE ADS being ran by your competitors.
Powerful Inspiration Tools

The Inspiration Tool inside of TeeSpy allows you to search for the most popular posts on Pinterest, Wanelo, Skreened, Zazzle, and Cafe Press.
Data at Your Fingertips

TeeSpy offers a robust set of data for every tshirt campaign including sales QTY, social shares, and even demographics!
Target the Right Audience

Unlike the other tools out there, our FB interest tool returns only VALID Facebook interests. Perfect for marketing your Teespring campaigns!
Top Notch Support

Unlike our competitors we're here for you… and always will be! Support requests are usually handled within 24 hours.
We use a lot of tools in this industry, but this is one that I use every single day. It's got everything that a custom apparel marketer could possibly need, AND it's regularly updated to keep up with the industry. I've tried the competition and it simply doesn't hold up (bad support, broken features, etc...). Couldn't live without this baby.

Yousef Khalidi, TassKickers #AK Nation
Teespy, for me is everything and more that I need to research new ideas. Not only can I see exactly what is selling and on what platform, but the live Facebook ads features is worth the money alone just to see exactly what engagement the campaigns are getting. I now do this full time and know I wouldn't have gotten this far without TeeSpy.

Kevin Reid,

Full-Time Entrepenuer
Teespy is the only way to do T-shirt research. Go ahead and do it the old way... waste a lot of time and find data that you really can't count on. This is the new way to do it. This is the right way to do it. anyone doing T-shirts should be using TeeSpy to spy!

Justin Cener, Serial Entrepreneur

COMPETITIVE RESEARCH ON STEROIDS!

FB TARGETING HAS NEVER BEEN SO EASY!

FIND HOT TSHIRT IDEAS IN SECONDS!!

ADVANCED FACEBOOK AD SPY TOOL

STILL NOT CONVINCED?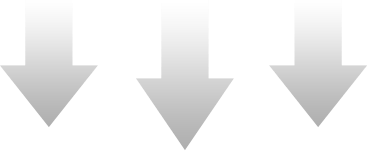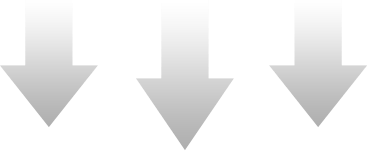 CUT YOUR RESEARCH TIME IN HALF!
What operating system does TeeSpy work on?

TeeSpy works on any operating system as long as it has a web browser. Even phones and tablets!

Which custom apparel platforms can I see?

Teespring, Fabrily, TeeChip, Teezily, ViralStyle, GearBubble, SunFrog, Represent, Design4T, Booster, Threadmeup, Teegear, Redbubble, and Teecoon.

Is it really free?

Yes! As a guest you will be allowed limited access to the app!