Warning
You are not logged in!
Login
or
now to unlock more features!
More Resources
T-Shirt Training
TeeSpy is proud to have partnered up with Justin Cener to bring you an amazing t-shirt training course Justin calls his "T-Shirt Bootcamp". The T-Shirt Bootcamp combines elite training videos, an incredible mastermind group & access to t-shirt designers in one fully inclusive package. The videos below give you an idea of what to expect when you purchase the full course.
Here is what you get...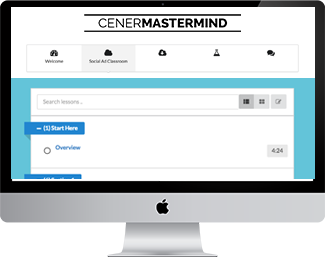 75+ Hours of Updated Video Training
Private Mastermind Coaching Group
Access To World Class T-Shirt Designers
Tools, Templates, And So Much More
$1600 in additional bonuses
Design Service
Get an amazing, pre-made custom design for $20
Tools & Software
TeeSpy is great but let's face it. It can't do everything! Therefore, we've created a list of our favorite tools here that will help you succeed even further in the apparel market.
Copycats are a huge problem and its only getting worse!
CopyCatcher quickly finds copycats from all around the web alerting you when matches are found. Simply save a keyword search and CopyCatcher will automatically monitor the web for infringing designs. When found, copycat designs will be loaded into your dashboard (and optionally emailed to you) awaiting your action.
Learn More
Use Discount Code: TEESPYCC at checkout for 30% off!
Marketing your campaigns on social media is a must.
Find the best viral content for your social media properties in seconds, from places like Twitter, Instagram, Facebook and many others from within the tool. Save everything to a list where you can further tweak your text, links, photos. Schedule all posts out with just a couple of clicks. Tell Postradamus where you want to send the posts. Your Facebook page? Pinterest? Twitter? Wordpress blog?
Learn More
Use Discount Code: PDTS at checkout for 25% off!