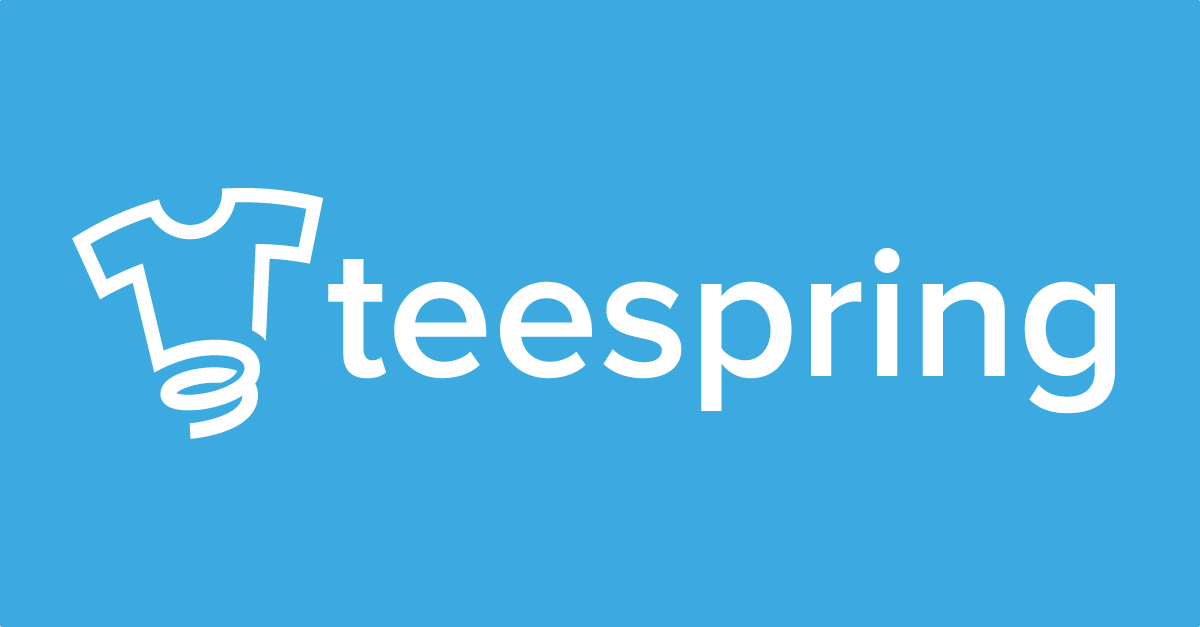 How to Create "Killer" Teespring Campaigns
Have you ever dreamed of becoming filthy rich without having to spend a fortune in order to do so? Wouldn't it be fantastic if you could make thousands of dollars with minimal effort? Well, now you can!
There are literally thousands of people like yourself who are making fantastic money. How do they do it? By running a Teespring campaign! The internet is filled with examples of people who are raking in the money by making use of this platform.
What Exactly is Teespring?
Teespring is an online platform which enables people to create and design high quality garments with little risk involved. If you have a knack for coming up with funny ideas or great designs that would make cool T-shirts, then Teespring is the place to be.
Selling T-shirts online is nothing new. The traditional approach would be to come up with a design, purchase T-shirts in bulk and have them printed. You would have to lay out a fair amount of capital, most of which would go towards printing and advertising costs. Once you had splashed out on your product, you would stand a good chance of never seeing any returns.
Enter Teespring. With Teespring, you can design your T-shirt online. You don't have any capital outlay and, best of all, you can launch a full campaign in less than twenty minutes. It is a completely risk-free process.
How Does it Work?
You may be thinking that all this sounds too good to be true. It's not. The process is extremely simple and only four simple steps are required before you become a T-shirt entrepreneur.
Design your creation
Set your price and sales target
Describe your campaign
Advertise to your desired target audience
1. Designing Your Creation
The design phase is arguably the most important of all steps. It requires some level of creativity. That said, you don't need to be a professional graphics designer in order to succeed. Teespring's online tool offers a massive selection of clip art and fonts to help you create your masterpiece in minutes. You also have the option of uploading your own works of art.
The design is what attracts the buyer, so spending the extra time to ensure everything looks great is of fundamental importance. Keep in mind that you will be designing for a specific target audience. Your creation must appeal to their interests. Although it really is quite easy, there are a few things you need to consider.
You have limited space on which to work. This means that detail is crucial. It does not help for you to use a small image as it will not translate well onto the printed garment. Your design can only be printed on the front or the back of the T-shirt. The more colors you use, the less profit you will make.
Niche markets are great when it comes to your target audience and sticking to designs that capitalize on trends is also a good place to begin.
2. Setting Your Price and Sales Target
Once you have finalized your work of art, you will need to determine how much each T-shirt will cost based on the amount of profit you wish to make. You then decide on a sales target based on the minimum number of T-shirt sales you need in order to reach your goal. The more T-shirts you sell, the greater the profits.
The beauty of using Teespring is that it is capable of working out the net profits you can expect to earn from your design. Do keep in mind that a campaign can only run for a maximum of 21 days. Your profit expectations and sales goals need to be realistic to fit into that time frame.
3. Describing Your Campaign
It is important that you give your campaign a compelling title. Describe what your goals are so that people will want to buy your T-shirts.
Once you have everything sorted, you need to set the length of time your campaign will run for. This can be anything from 3 to 21 days in duration.
4. Advertising to Your Target Audience
The best way to reach your target audience is through social media. Tell all your friends about your campaign and ask them to help you spread the word. Join Teespring groups on Facebook and post your creations there.
Paid advertising on Facebook is possibly the best way of reaching your target market. Adverts cost very little but can be tailored to suit an exact audience. Most successful campaigns make use of paid advertising on Facebook and yet very little is spent on promotion.
Parting Comments
Failure to reach your sales target means that your T-shirts won't get printed. By keeping your expectations low, you stand a better chance of success.
If your campaign is drawing to an end and your creation has seen minimal traffic, edit the number of sales you wish to make. Although you will make less profit, you can still manage to reach a point where your T-shirts get printed.
Good luck! Now go forth and knock 'em dead!