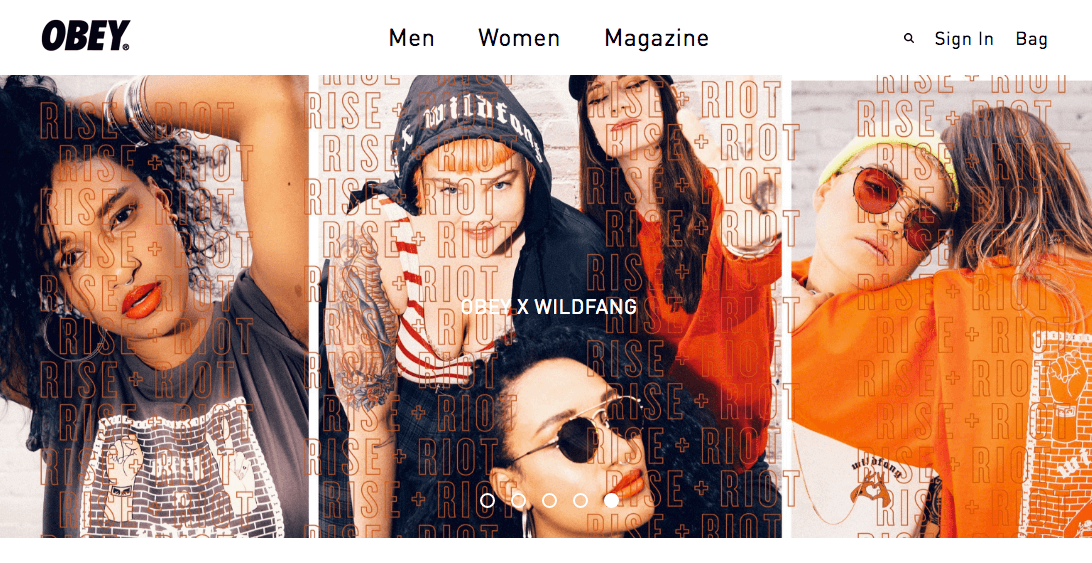 Free Organic Marketing Strategies For Selling T-Shirts Online
You might be thinking, is their really still free ways to market t-shirts cut through the noise these days? Absolutely!
It's true that paid marketing channels have become more effective and accessible, but that doesn't mean it's the only way. There's still a number of ways to generate "free" organic traffic and generate a reliable stream of t-shirt buyers.
While this may not be the quick and dirty hack to success you're looking for, it's better than that. Those willing to put in extra effort to get these strategies going can continue to reap benefits for years!
Sound interesting? Let's dig deeper.
Where Does "Free" Organic Traffic Come From?
Before you can rely on organic traffic, it's essential to need to understand the searching habits of your customers. After all, you want to catch people actively searching for t-shirt designs you are selling.
Usually, a customer's search begins with engines such as Google if you have your own store. Or if your selling on large marketplaces such as Teespring, Redbubble or Amazon, it will start there.
The biggest advantage is you won't have to pay a cent for traffic. Once you've established your presence or position, it can usually be maintained without too much effort. The biggest drawback is actually getting established, especially within crowded or competitive niches.
Even if you search for "funny dog t-shirt" there's going to be fierce competition fighting to get their share of organic traffic. You'll need to outdo everyone above you if you want to rise to the top of the rankings and get yours too.
Wondering how you might achieve this for your t-shirt designs? Here are 3 proven strategies for generating long-term organic traffic:
1. Optimize T-Shirt Listings For Organic Traffic & Ranking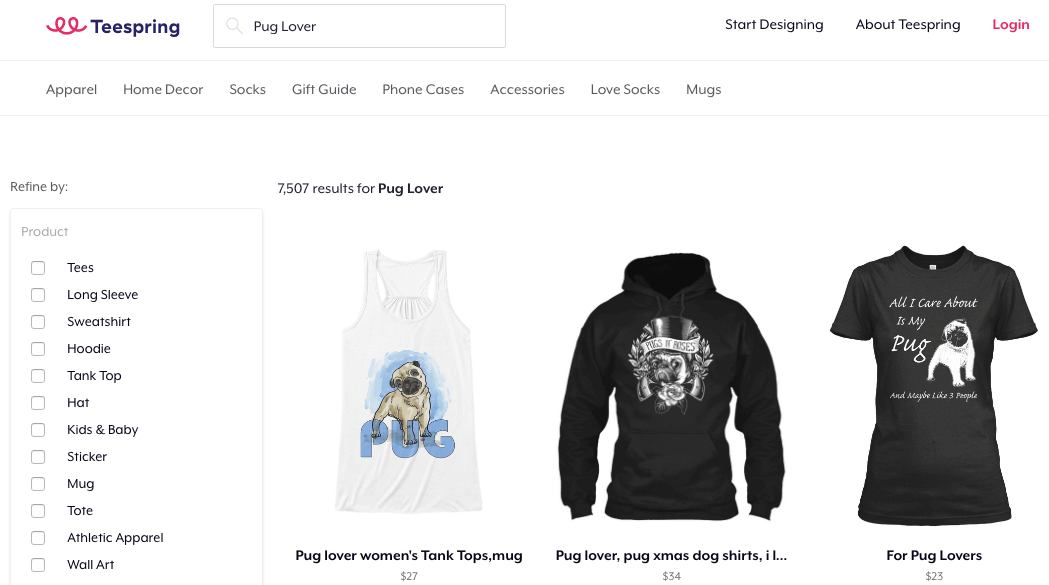 Search Engine Optimization (SEO) refers to practices that improve search engine ranking and visibility. If you show up the first page for high-volume, relevant search terms buyers use you'll get a heap of "free" traffic (and buyers) coming your way.
That's why SEO for your t-shirt listings is not something you will want to miss out on.
If listings are not optimized they may not rank well for buyer keywords, which means they will not get the visibility they deserve.
Do I Still Need SEO If I'm Selling On Amazon, TeeSpring or RedBubble?
When most people think of SEO, they immediately think of the Google search engine. But SEO applicable on all levels that use search engines, including any marketplace you sell on.
For instance, Amazon welcomes thousands of shoppers to their website every day. Then it's up to Amazon's search engine t0 match shoppers search terms with the most relevant products. This system decides exactly who is seen first and last.
So, selling on busy marketplaces such as RedBuble or Amazon doesn't mean you can sit back and let the traffic roll in. Working on your SEO is the only way to ensure you get your fair share of visitors.
The Solution – Testing & Tweaking
Most new sellers think putting a couple of keywords in title, bullets and descriptions is enough. Then when it fails to drive sales, they curse organic traffic and begin searching for new ways to promote their t-shirts.
Every marketplace has it's own SEO techniques, but they work primarily on the same principles. They want to link products with keywords that drive the most sales. Becuase of course, they want to make the most money.
The power of organic traffic is there, you just need to tap into it. That's why tweaking your product listings with different keywords is so important. Finding and integrating the best keywords will result in more exposure, sales and reviews.
Then there's a double whammy effect. By selling more t-shirts you'll be given a greater ranking, leading to further sales- it's a powerful feedback loop!
You can take advantage of a snowball effect that increases sales month after month.
If you really want to geek out and dominate, you'll want to research the latest SEO techniques for your chosen platform and perform keyword research.
Summary: Don't give up on organic traffic too easily. The whole point of listing your products on busty websites is to use their traffic. But in most cases, you'll need to optimize your listing to get your share. Seemingly small improvements can result in big changes in sales in no time!
2. Build a Following, Fans & Loyal Customers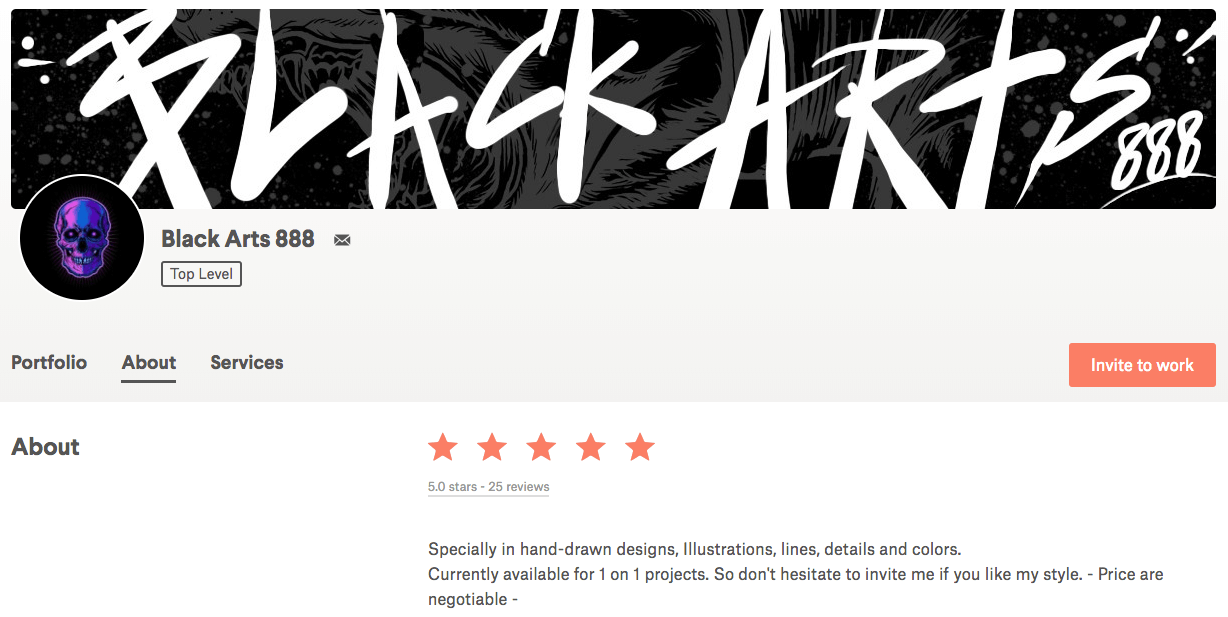 The vast majority of people go through this entire process backward…
They design and create t-shirts, they go live and expect to sell out.
When nothing much happens and they tire of waiting, they start desperately looking for ways to promote their t-shirts.
Looking for magic bullets they post it up on Facebook groups, Redditt and other places but without much interest.
They give up
Sound familiar to you?
Turn Your Marketing Strategy Round The Right Way
If you want buyers, you need people that actually want to buy your products.
Just because you post a t-shirt in a related interest group doesn't mean they actually want to buy t-shirts! Sadly, this just comes across as spam, which is the last thing you want. So here's a new approach to marketing t-shirts:
Identify a market, group, niche who you wish to target. Ideally, try to imagine the avatar of your typical customer
Get their attention by providing value, something they want, need or like for free
Build trust and develop a relationship with your audience over time
Start to market your t-shirts in a non-spammy way
Keep it simple: find people, provide value, create fans and turn them into customers!
But How Is This Actually Achieved?
If your t-shirt designs are spread over lots of different niches, it may seem hard to create a single brand or identity for yourself. But actually, that opens the doors to going the artist/illustrator route.
People will happily support creative individuals over every day "faceless' sellers. Inject some personality and you'll be well received.
If you aren't really a designer or illustrator, you can still apply these principles to create a brand of some kind. Here's a quick rundown of the process:
Pick a name, logo and identity
Choose a platform to establish yourself (Instagram, Facebook, Pinterest, anywhere with an audience you can work with)
Post regular content to value for your chosen audience (more specific your audience is the better)
Get their attention and build trust over time
Start adding some t-shirt selling!
Summary: Produce quality content that is valuable, deliver it to an engaged audience and you'll have a profitable future indeed.
3. Launch Your Own T-Shirt Brand Website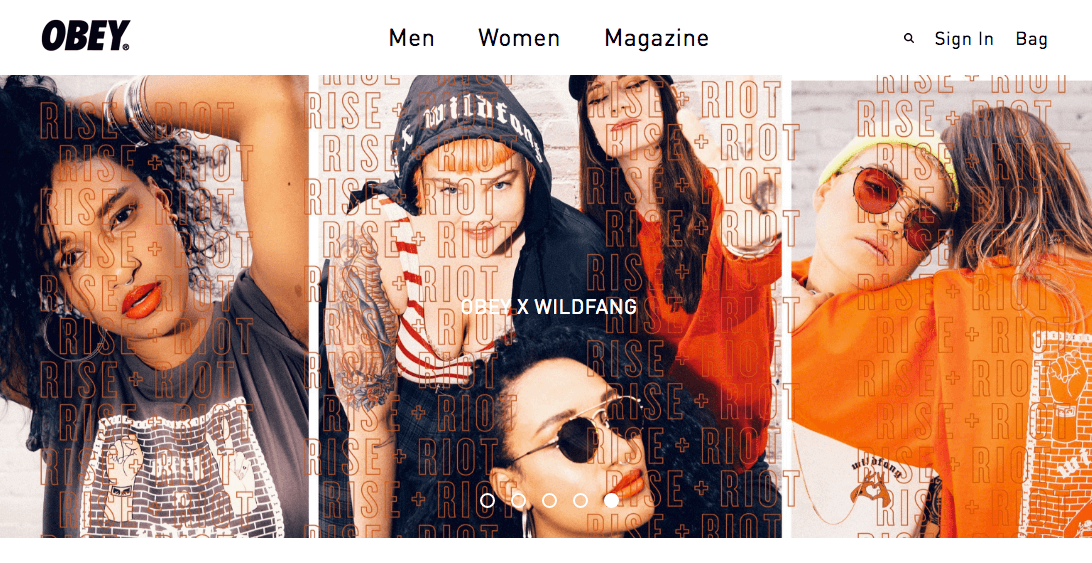 Eventually, you'll need a dedicated website too if you want to be seen as a professional brand, artist or illustrator.
Building your own website for advertising your t-shirts comes with a variety of additional benefits too:
Organic ranking on Google – You'll establish a presence, providing an opportunity to receive relevant traffic. The more content you publish and is shared, the higher your ranking can be.
You actually own your store – This is not just another traffic source, it's your home turf. Once visitors are on your website there will be no distractions from competitors. Even if other channels decided to "switch you off", no one can take away your own store!
Increased Revenue – You may rightfully decide to charge more than you could in other markets. You could even promote related affiliate products to further increase earnings from your customers.
Stronger branding and trust – You are no longer a "faceless" seller on a busy market. It's your show and you can express yourself in any way you like.
Summary: Building a real brand will attract and grab the attention of more potential buyers. Then you can turn them into YOUR customers.
Free T-Shirt Marketing Summary
These free organic marketing tactics may not be quick and easy hacks you were longing for. They are even better by providing long-term growth and success.
If recurring, stable sales and reliable traffic sources interest you, then you should start working on all three of these from today!
Most people aren't willing to put the extra effort in, that's why success belongs to the rest of us. Want to build a t-shirt empire that reigns for years to come? This is how you can start building the foundations today!