 Think and Grow Like a Global Fashion Brand in 5 Steps
Developing your own distinctive t-shirt or apparel brand is still one of the most crucial factors for long-term success. You've got to do more than just discover popular designs and sell them, you've got to combine them with a uniquely attractive brand character.
How you choose to define style will determine whether you stand out in the sea of other t-shirt sellers out there. It has the power to sway visitors to click and purchase your designs over the competition next door.
Few of us are blessed with overflowing creativity and imagination, which makes developing a brand character seem like a daunting task.
However, drawing inspiration from some of the world's largest fashion outlets and design houses is sure to fire up your imagination. There's a lot than can be learned from these bigger names, they've become masters of honing their style and voice to suit specific audiences. If you begin thinking, designing and marketing your t-shirts in these ways, you will find yourself growing like one too!
1. Get to Know Your Audience
Tee shirts were once often considered the wardrobe of choice for slackers and kids. Yet these days, t-shirts can be successfully marketed to a vast range of age groups and demographics. T-shirts are loved by all walks of life for versatility, comfort and as a canvas for self-expression. This last factor is literally the key to the entire industry. If you t-shirts do allow your audience to express their individuality, they are not going to buy from you.
If they wanted a soulless t-shirt they could walk into any store and pick one up. Instead, these purchases are emotionally driven; they are looking for something unique, interesting and expressive. Becoming a " generic tee shirt retailer" is not going to work here, you need to pinpoint a specific niche, audience, and cater to them. While your brand can certainly sell to different target groups, having a single defining voice that resonates through all of your products is essential.
For example, could sell tee shirts to a range of different age groups, from infants to adults, to maximize your audience without much effort. But you'll still be focusing on a specific target audience beyond age.
2. Keep Up With Trends – It's Not Set and Forget!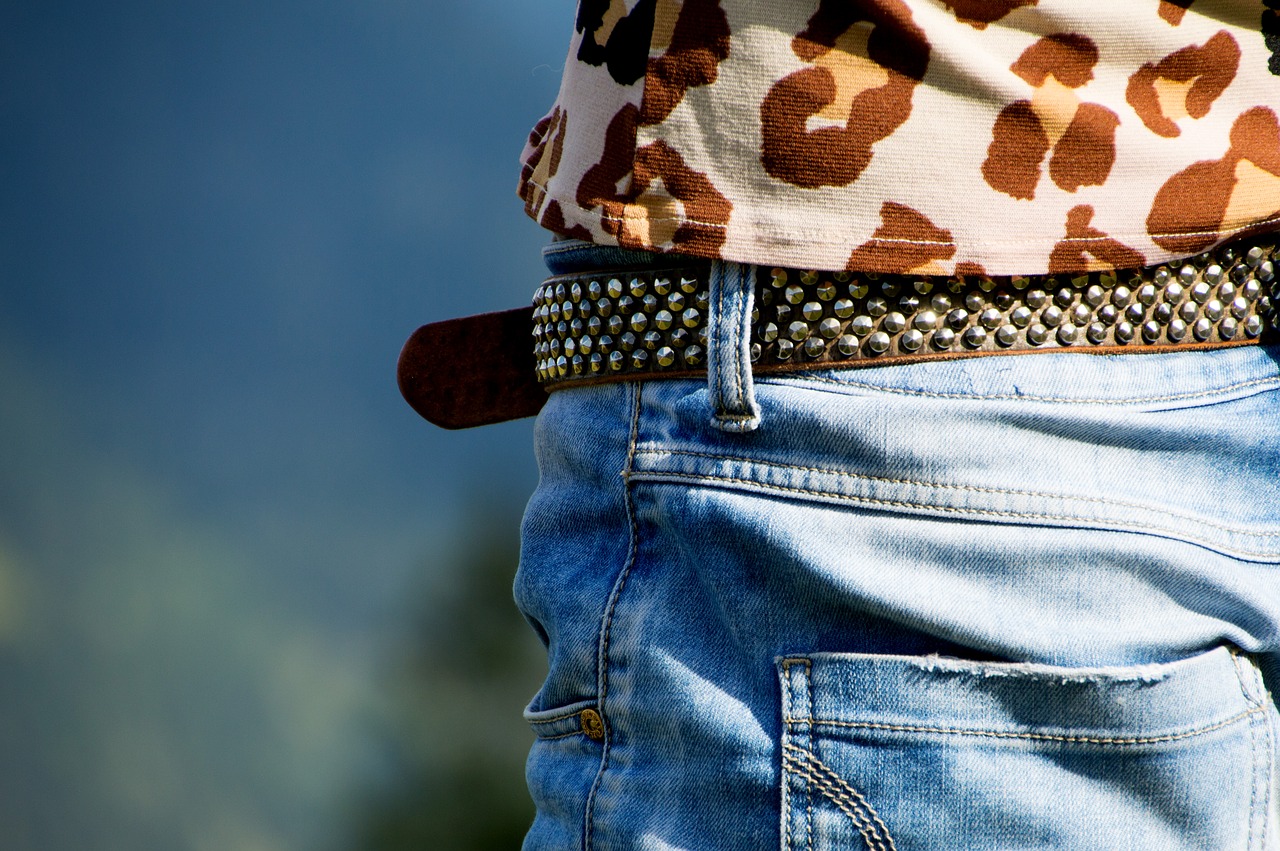 Whether you realize this or not, by selling tee shirts you have stepped foot into the fast-paced fashion industry. It's fueled by emotion, trends and it's constant change, so you'll need to be dynamic if you don't want to get left behind.
We've got to go beyond patterns; you'll need to know what's in and what's out! This also varies significantly between different audiences. Are they looking V-Cuts, slimmer fits or traditional tees? Would they be interested in long sleeves for the cooler months or tank tops for the warmer ones? Remember to keep your brand aligned with your audience, their needs, and preferences.
3. Develop Your Own Signature Style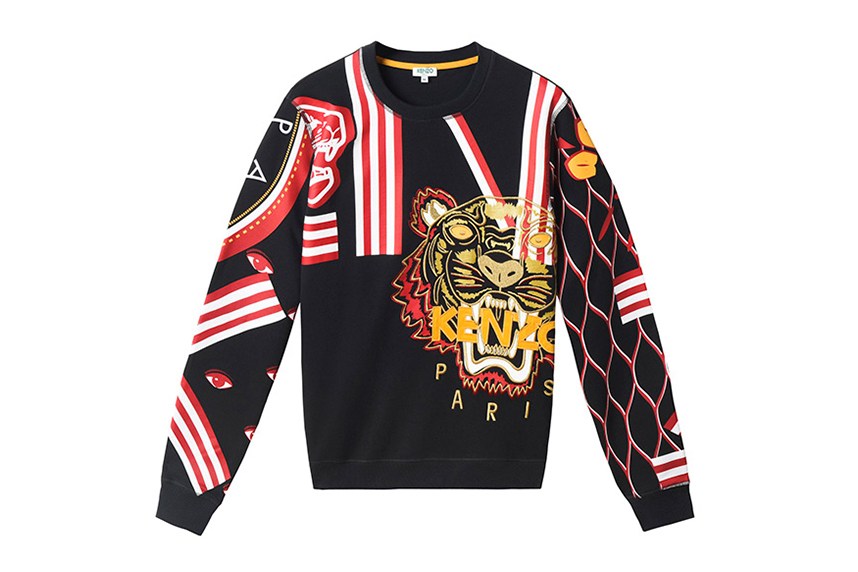 If you look at brands like Kenzo, they've been able to sell their shirts at a higher price point by offering more complex, artistic designs that look great. They have achieved this by using the color of the shirts themselves to make the printed designs pop. By using lighter colors, such as white, yellow, blue, and bright purple colors, it makes the design, and ultimately the name of their brand, really shine. They also limit the colors they use to only a few, reducing the options to customers and keeping the printing process simple. All these factors also strongly reinforce Kenzo's brand image and recognition.

Other major fashion designers, such as Superdry or Abercrombie & Fitch, keep their designs and colors simple. Instead, they focus on high-quality screen printing using different print techniques and additives. They market themselves as higher quality products and demand a slightly higher premium without breaking the bank. By keeping the design colors limited, these companies keep their printing costs down while mixing and matching their branding with different designs.
4. Define Your Brand's Voice and Own it!
You need to decide what your specific edge will be is in order for others to identify with your brand. If you just crank out a large selection of generic tee shirts, your company is going to be compared the cheap screened t-shirts available at Target. Through your unique brand voice, you'll be able to target your audience directly, as well as choosing a selling price point.
Dolce & Gabbana, for instance, offers exceptional quality shirts with complex designs. They have built such as reputation that they are able to sell shirts at a high-end price. They also use advanced printing techniques, using outside companies to either embroider or print photographs onto them. Customers immediately recognize this brand as a cut above the rest and are willing to pay a premium for it!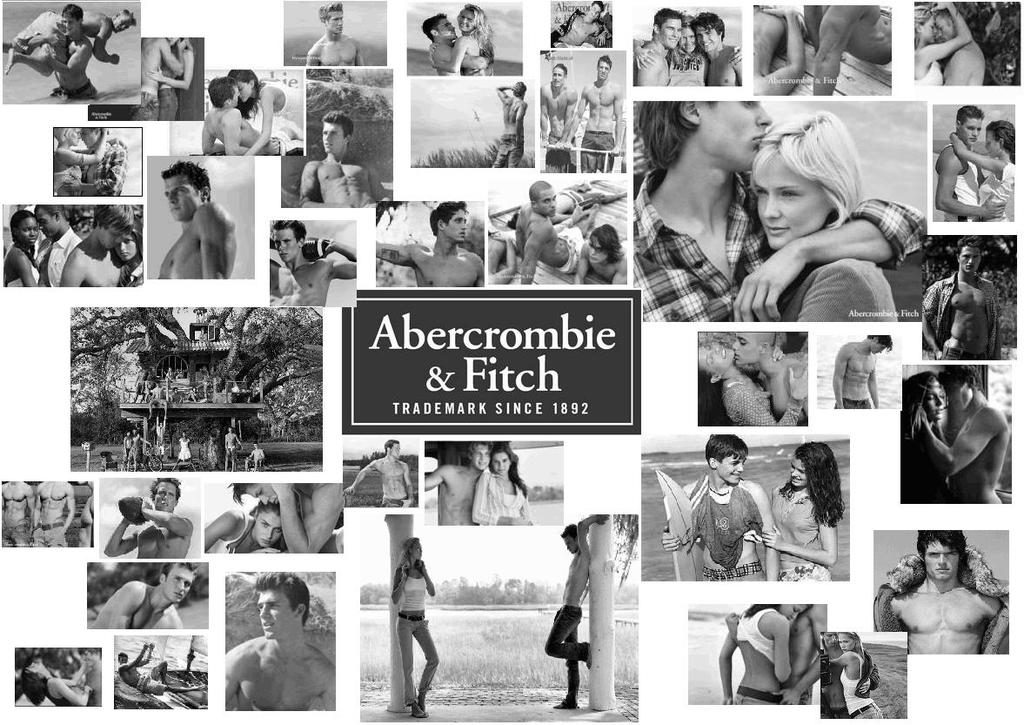 Abercrombie & Fitch has targeted their specific audience and marketed directly to them with outstanding success. Their brand is now world recognized as young, trendy and distinctively American. They pay homage university lifestyle, summertime, surfing and football and their audience eats it up! Even with their simple imagery, they are able to achieve very distinctive branding through powerful marketing strategies. As a result, they have achieved a higher price point, and their audience is flocking to pay.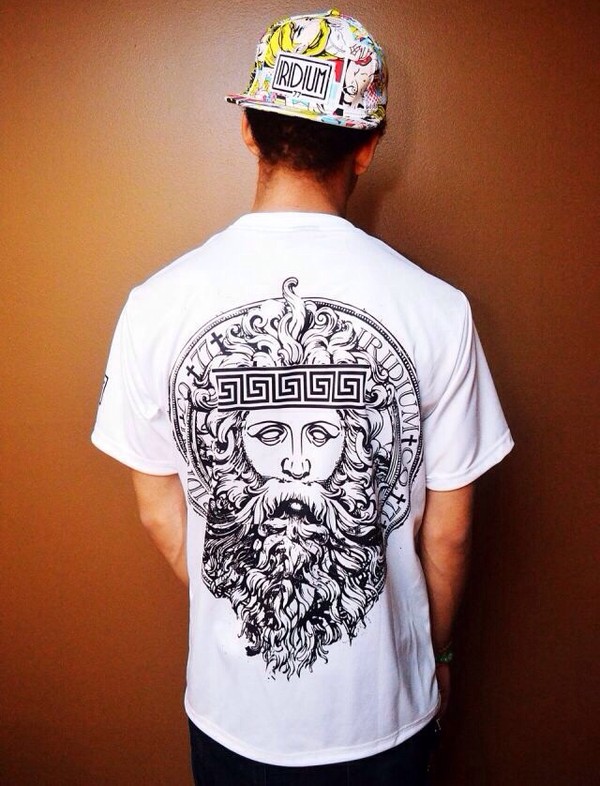 Versace, on the other hand, keeps their branding simple with their logo firmly in place with bold and complex designs. They use high-quality designs that command attention, focusing on the fashion aspect of tee shirt design. By selling to those looking for fresh from the runway designs, Versace sells their expensive designs to a specific target audience.
5. Leave Your Mark – Brand Names, Logos or Symbols
You don't need a complicated logo or completely out-there designs to stand out. In fact, many brands have surprisingly generic logos and simple designs. Instead, the biggest fashion brands ensure they are immediately recognizable. If in doubt, keep it simple. The last thing you want to do is to turn off your target audience with clashing colors, patterns or wild designs. Also, this helps to reduce production cost and bolster your margins.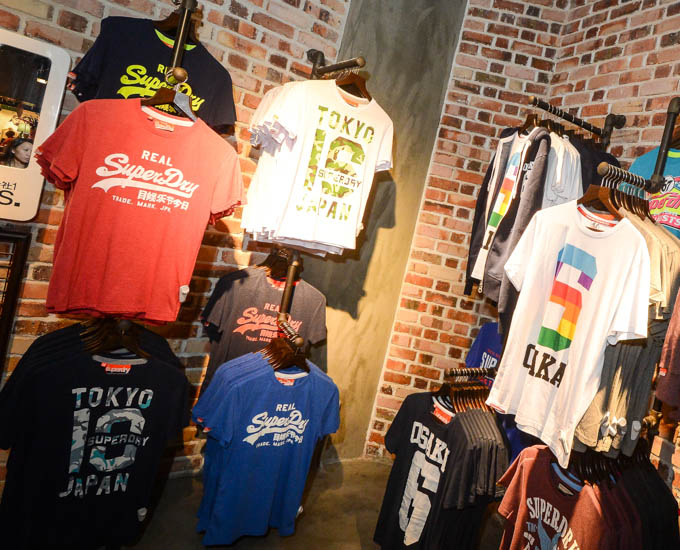 For instance, brands like Superdry have a simple logo as their actual name, either in print or cursive. Also, it's always present as part of the t-shirt design. By incorporating their logo carefully within patterns, it actually manages to add artistic flair while boosting their recognition tremendously.
Abercrombie & Fitch include their logo in most designs. They use a variety of different approaches, often abbreviating their name to A&F and placing it alongside patterns. The end result is a brand that can be recognized instantly.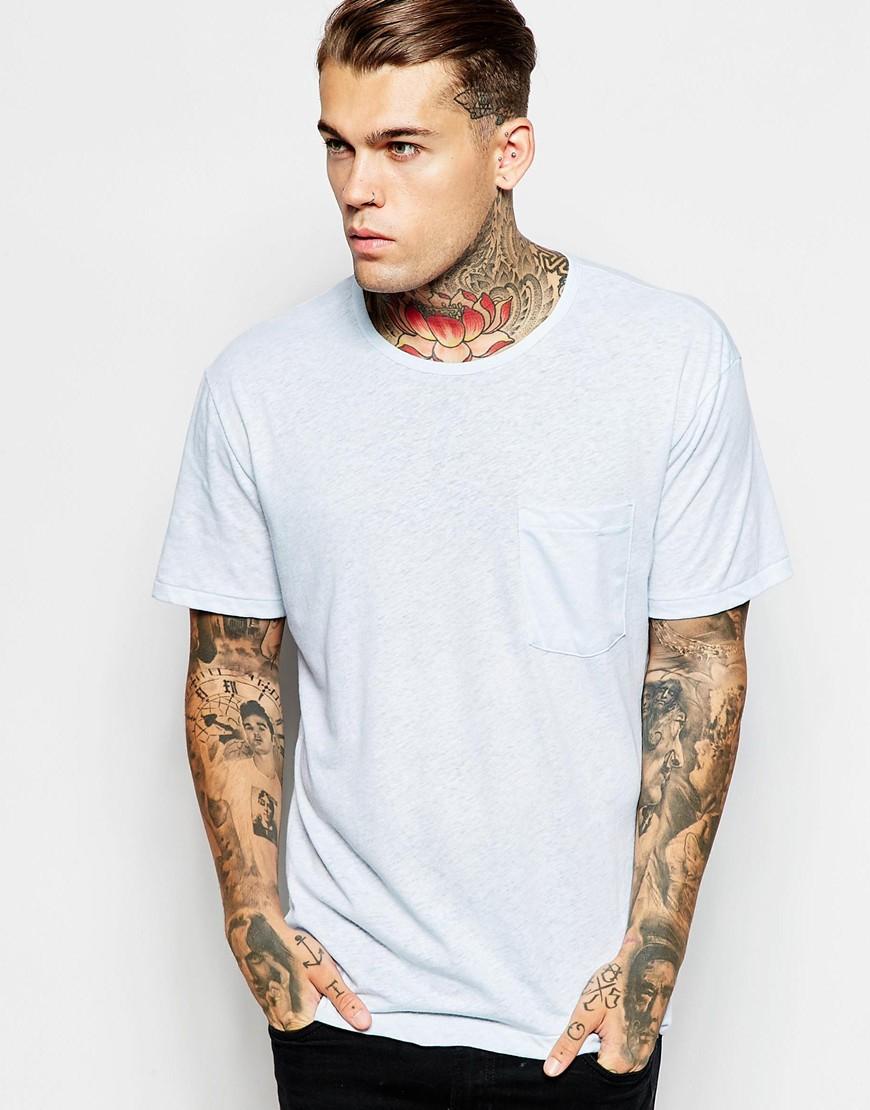 Other brands, such as American Apparel, don't feature their logo or name in their designs. They rely on complex, unique designs to brand their products. By focusing on their style and printing techniques, their brand has become well recognized, almost like an artist's work is recognized from their specific brand of artwork.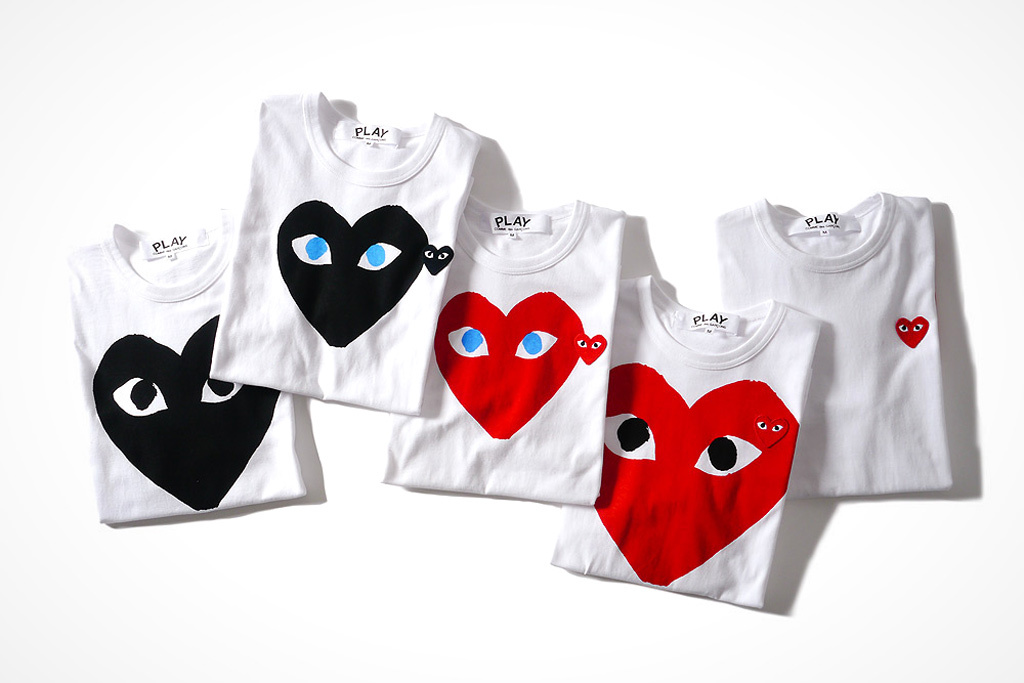 Another option is to create a symbol for your logo rather than a traditional logo or words. Apparel company Comme des Garçons does this perfectly to stand out among their designs. By using their iconic "heart with eyes" symbol, they have effortlessly gained brand recognition without even displaying their name or seeming to "shameless plug" their brand. To achieve this, you must develop a unique symbol that captures the essence and attitude of your brand, then find a way to seamlessly incorporate it into different styles and designs.
Versace has combined the best of both worlds. They typically don't use the name of their brand in their logo, just the symbol. However, they make sure it is literally front and center of their designs, ensuring that everyone notices it immediately. Other companies, such as Stüssy, use their company's name as their logo, but stylized the word and incorporated it into their tee shirt designs. In this way, they have created a name that acts as a symbol, making it easily recognizable.
Summary
You'll only be able to gain brand recognition by understanding who exactly your audience and what they want, then defining a brand that appeals to them strongly. It's certainly not going to happen overnight, and it may well be an ongoing process to craft and hone your brand. However, this endeavor will have a significant influence on the success and growth of your brand.
Don't go out and straight copy the famous and well-known brands are doing, you won't get anywhere being a cheap rip-off! Instead, draw inspiration and learn from what they are doing right. Try to balance simplicity and uniqueness to create your own one-of-a-kind designs and your audience will love you for it.
When you can achieve a simple yet eye-catching look with an easy-to-recognize brand logo, your shirts will ultimately begin to market themselves. Start leveraging your designs, logos, and branding efforts like the famous fashion brands and you'll be able to channel their spectacular success.