 Power Up Your T-Shirt Brand By Plugging into Events & Parties
As t-shirt entrepreneurs or builders of apparel brands, we are always hungry for new, exciting ways to market our products. While the backbone our businesses are located online, the offline world still offers a great opportunity to boost sales and gain vital exposure.
And no, this doesn't include cornering your friends and family in the living room or social events and pressuring them into buying your products. Not only is this awkward, but it's not going to help grow your business whatsoever!
Instead, you should consider creating your own event or integrating yourself into an existing one. If you get this right and you'll have yourself a captive audience, a fun atmosphere and a reason to buy your t-shirts. If your brand and products are entwined with the buzz of an awesome social event, not only are you going to spike your sales and boost revenue, your brand's exposure and reputation will also increase ten-fold.
What Kind of Events Can Be Used?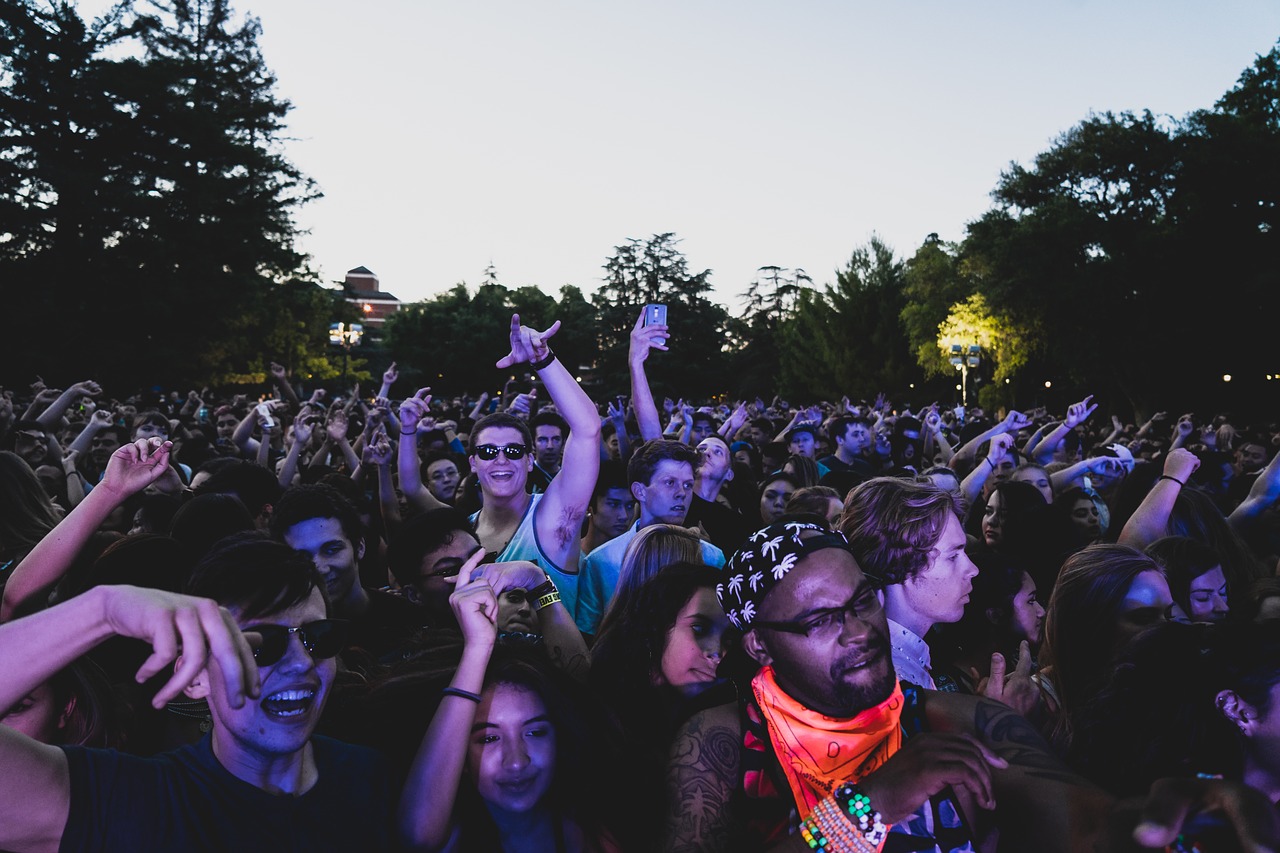 Your choice of events will depend heavily on your own interests, target audience, and brand. Start by defining your target audience, which events might interest them and how you can smoothly integrate your brand's products in the mix. Unless you are experienced in event planning or have a budget to match, it may be wiser to team up with other professionals to pull this off!
While bigger events are more favorable, the most important aspect is matching your merchandise to the crowd and your target audience. Make sure you look for PASSION! The types of events you may consider working your way into could include:
Parties
Social Events
Festivals
Sports clubs
Local Hotspots
But for the purpose of this article, we are going to focus primarily on the younger outgoing crowd with parties and club events.
Why Does This Work So Well?
Many of us love to attend themed parties or events, but it's often hard to going all out on a budget. This is especially true with costume parties; you think it's going to be Halloween Part II, but no one has a hundred bucks lying around to drop on a costume they're going to wear once. This actually becomes an advantage for you; by selling tee shirts that match the party's theme, you're going to be as popular as a merchandise stand at a concert.
If you don't have existing connections, one great way to start is by contacting your local nightclubs, hotspots, and local event organizers. If you can really provide value or interesting ideas, and likely split your earnings with the venue, you'll likely be able to charm your way into some cool events. By partnering together with local places to be, it becomes a real win-win for everyone! If it's a great success, you may even be able to secure a regular spot!
What Kind of T-Shirts Designs Could You Sell?
Since these t-shirt designs are going to be based on a particular event, it's unlikely that you're going to get away with selling your current merchandise. Sure, you could probably offer a few of them at each party, but what your patrons are going to be looking for is evening-specific shirts.
Thankfully, most clubs and event spaces have pretty simple themes for the night – black and white, ladies' night, pride nights, etc. So with simple designs, you can still come up with a popular look for those ready to get in on the fun!
If you're primarily used to selling through drop shipping, you're probably not going to have large stocks of t-shirts ready to take to an event. In fact, the idea of buying physical stock to sell may even scare you at this stage. However, you can still get in on the fun by promoting and selling your t-shirts to would-be attendees ahead of time.
1. Black Light Party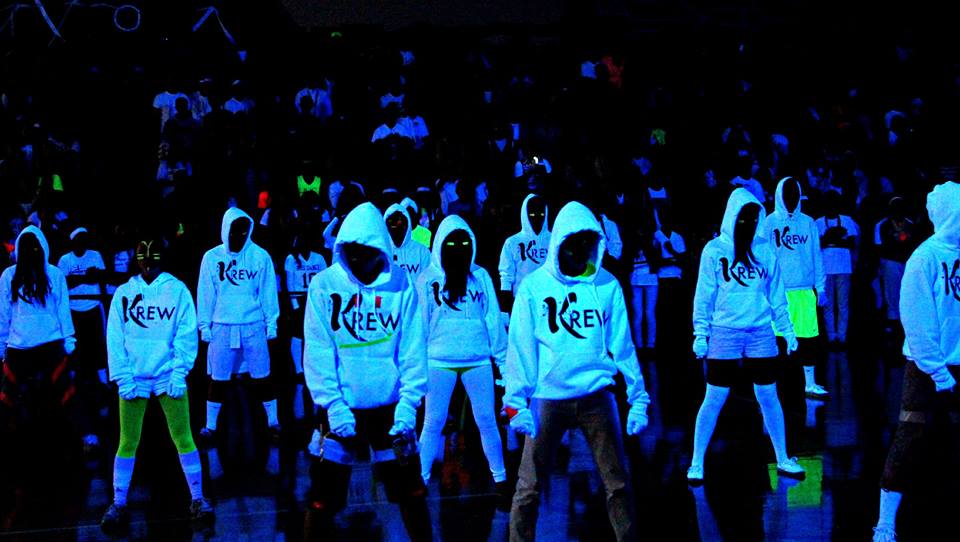 Nightclubs love to host black light parties, or "glow parties". These typically emulate traditional raves and include lots of glow paint, neon, and glow sticks. The great thing about black light parties is making a tee shirt for them is so simple. Typically, all you need is a dark shirt printed with glow-in-the-dark ink or even white spaces that glow under a black light.
Another variation on this theme is a "color night", or a "neon" event, where bright Day-Glo and neon colors are combined with black lights and strobes. This provides a lot more options for fun shirts, including plays on tie-dye, color changing shirts, and bright and funky designs.
If you want to be able to charge a premium, come up with, or hire a designer for, a shirt creation that somehow changes when under a black light. From hidden pictures and messages to advanced printing techniques, you can have a lot of fun and creativity with glow-in-the-dark shirts that your crowd will love!
2. Birthday Parties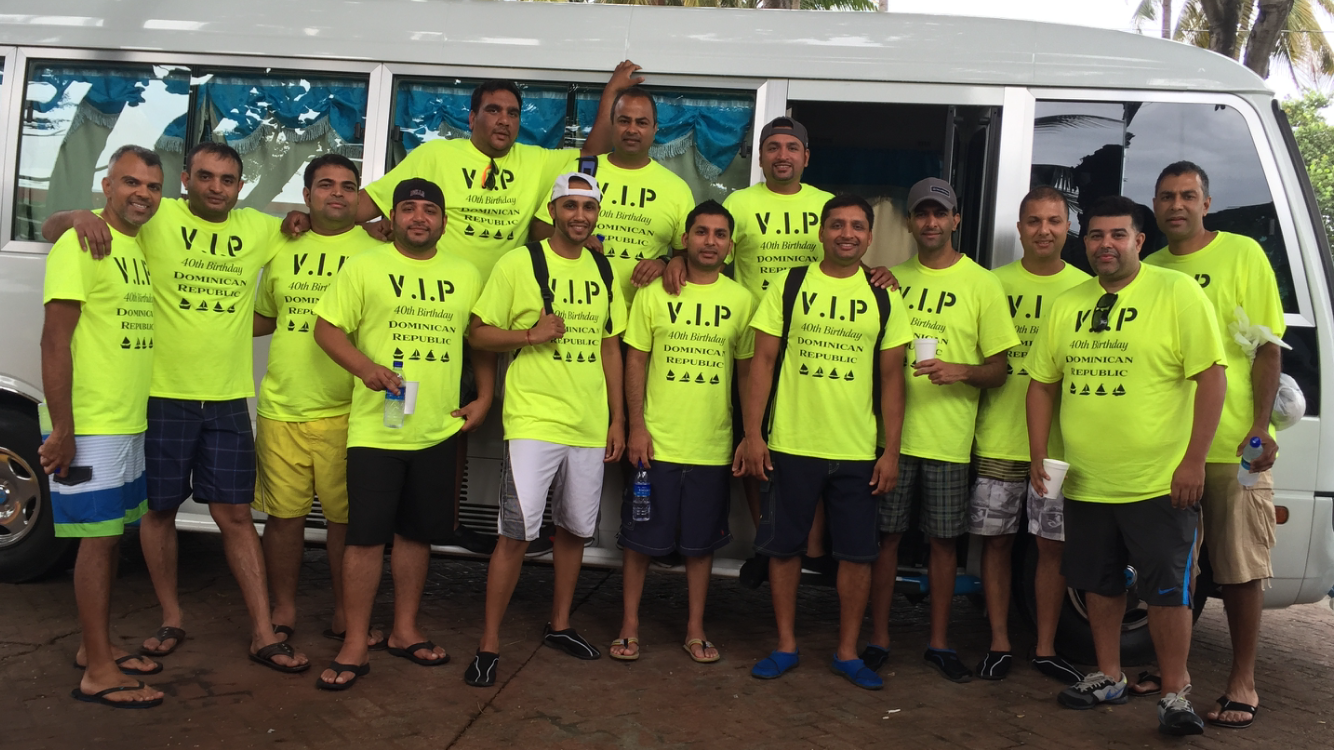 Kids aren't the only ones who throw birthday parties. In fact, many young adults love having private parties or their own sections at a club for their birthday. And what better way to commemorate the occasion by providing the group with their very own tee shirts?
The best thing about tee shirts for a private birthday party is you have several options for tee shirt designs. You can have one, or a couple, of general designs for sell, such as "Tom's Birthday 2K16!" with a fun picture. You can create an exclusive design just for the birthday boy or girl while selling the generic design(s) to the other partygoers. If you have the capabilities, you could go fully customized by including the buyer's name, custom phrases, and more, for a shirt that they will love for a long time. You could even hand out a free generic shirt as an added advertising incentive, attracting those who aren't part of the party and driving more sales for yourself.
3. Battle of the Bands Events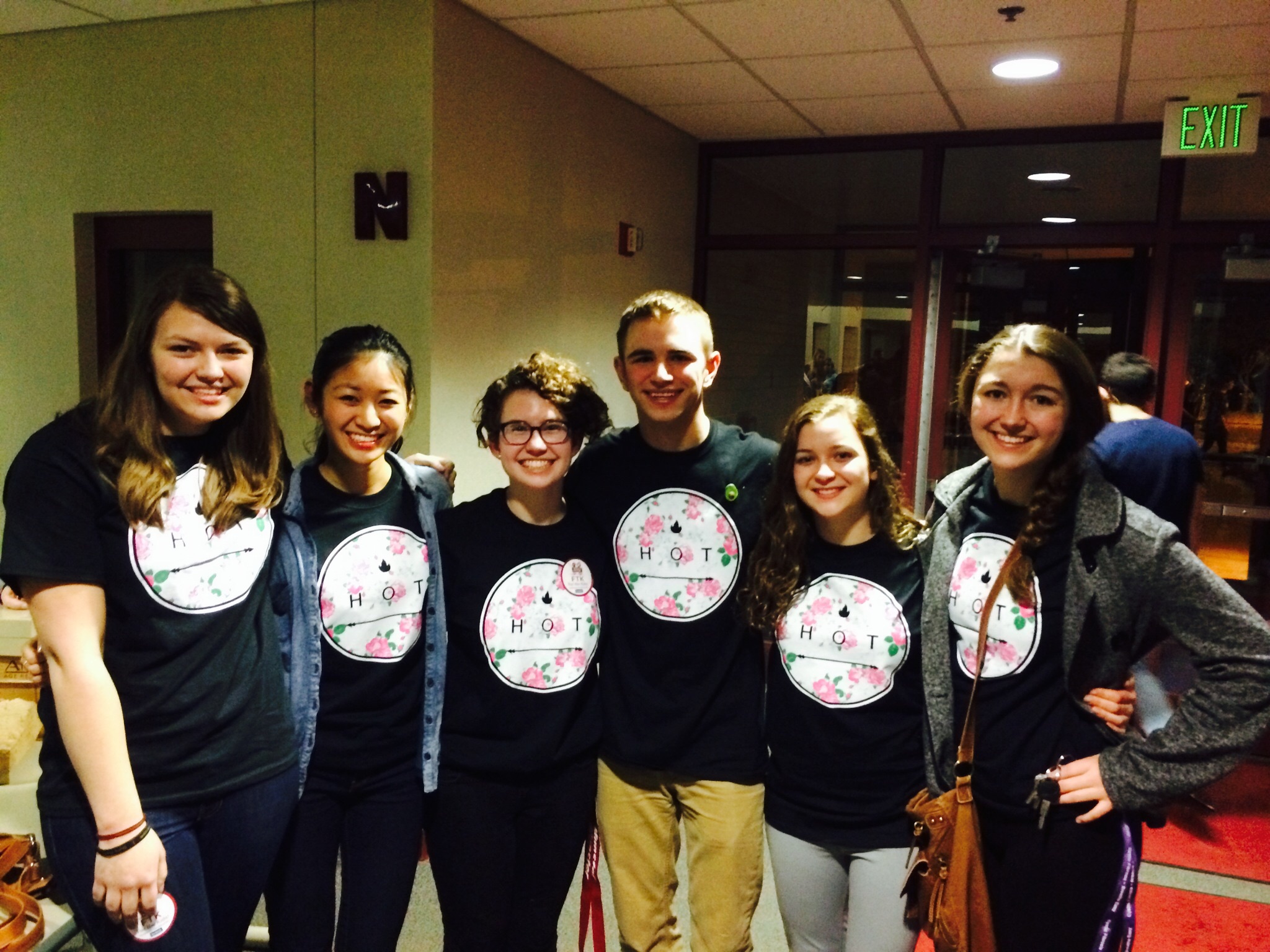 If your community hosts a Battle of the Bands or other live talent competition, you can set up shop like a band's merchandise shop and sell custom event tee shirts! Whether you personally know of a local band or are just attending the event, you can have your designs on display.
You can obtain the roster ahead of time and see if the musicians would be willing to let you use their name and/or logos on a shirt. If so, you may even convince them to wear yours on stage! By having several different designs for people's favorite acts, or just to say that they were there, it's a great opportunity for local sales, as well as free advertising.
4. Bartender Nights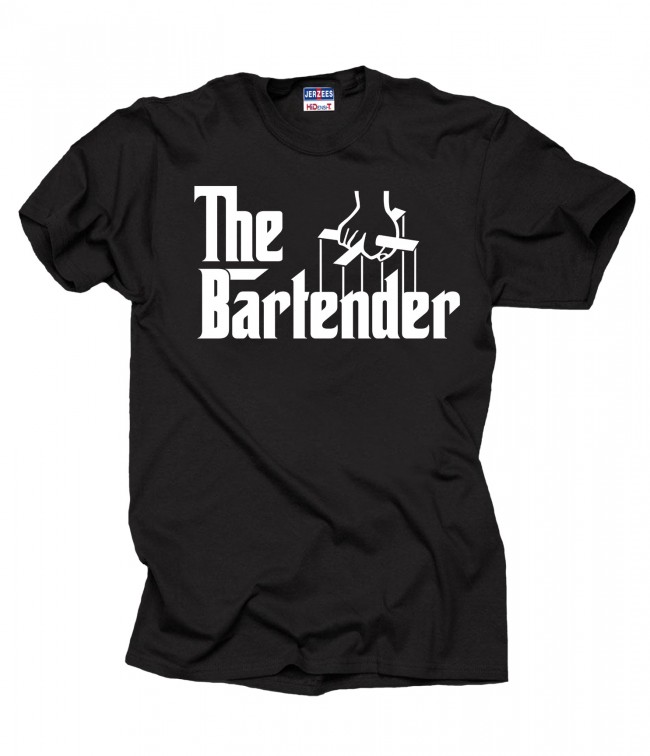 An increasingly popular trend among bars and nightclubs is to let ordinary folks pretend to be the bartender for the night. In addition to fancy bottle juggling tricks, they also put on display their favorite cocktail, usually with the crowd voting on the favorite.
What better way for people to show their support than with their very own custom printed shirts? Whether they want to show their support for being #TeamBecky or if they like a particular cocktail, they can don your design.
5. Sports Parties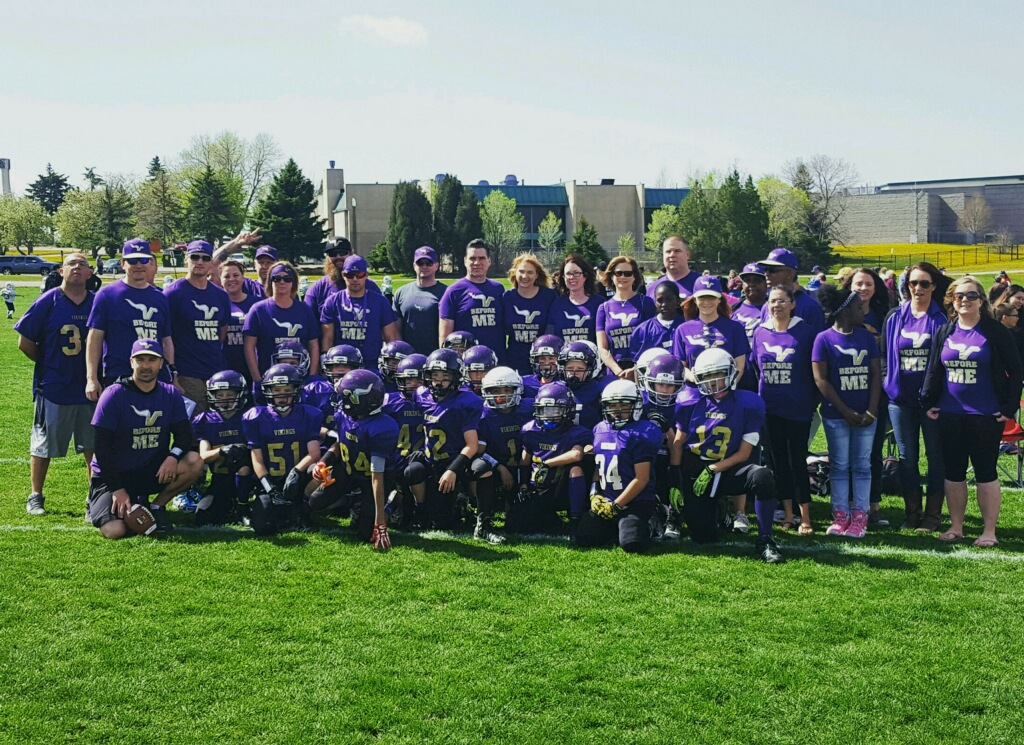 When the big game is on at the local pub, bar, or wing joint, you are in prime position to move some shirts! You can either play to the crowd with the local favorite, or divide and conquer with shirts supporting both teams. You could even have a poll based on tee shirt designs to find the most popular designs.
The greatest thing about this idea is that is isn't exclusive to any one sport or team. It can be done seasonally, monthly, or annually around major games. Once established, you could pretty much do this often as you like, provided your local establishments are happy with the arrangement.
6. Black Tie Nights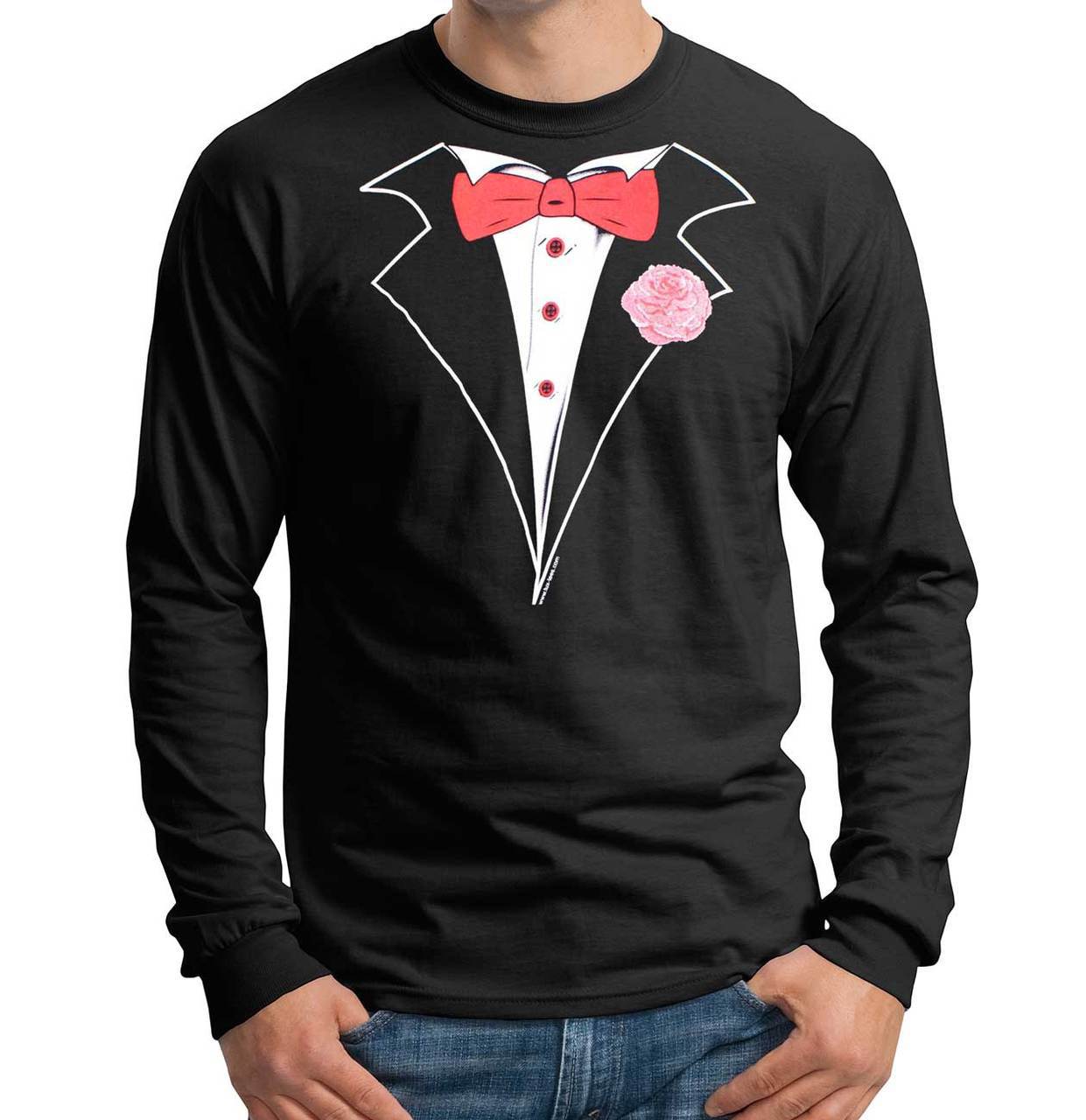 Many clubs are hosting "black tie" nights these days, which are either as formal as they sound or goofy and ironic. If it's the latter, you can definitely get in on the fun. By creating your own version of the infamous "tuxedo tee shirt" or other elegantly inspired fun tee shirt, you can help others enjoy the evening.
Whether they need to wear your shirt to fit in, or it becomes part of a party gift bag the event organizers plan on handing out, you can really spread the word about your tee shirt designs in a fun and exciting environment! Whether the night is full of ballroom dancing or hosting a spy movie night, there's plenty of ways to customize your shirts.
7. Hot Summer Nights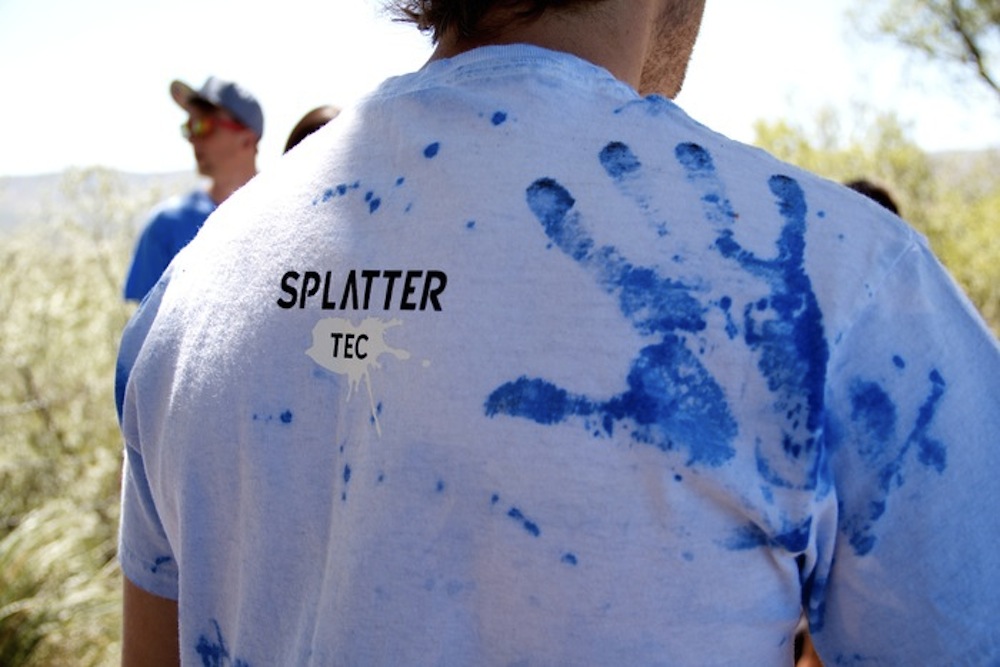 A fun way to beat those dog days of summer is with fun house parties, pool parties, and outdoor dance events! Everyone is looking to beat the heat, but still have a great time. As the local tee shirt design expert, you can have a few different designs made to please the crowd.
One shirt you could design is a shirt that changes colors either through UV rays or from the water. This way, if it is an outdoor event or a big swimming party at a local resort, the guests can wear the shirts and help bring awareness to your brand.
The other thing you could do is sell a "chilled" tee shirt. You could create a custom print on a few shirts, which you soak in water and freeze or refrigerate. These can be given away as prizes, and maybe even worn by those looking to cool off quickly!
8. "Ugly" Christmas Sweater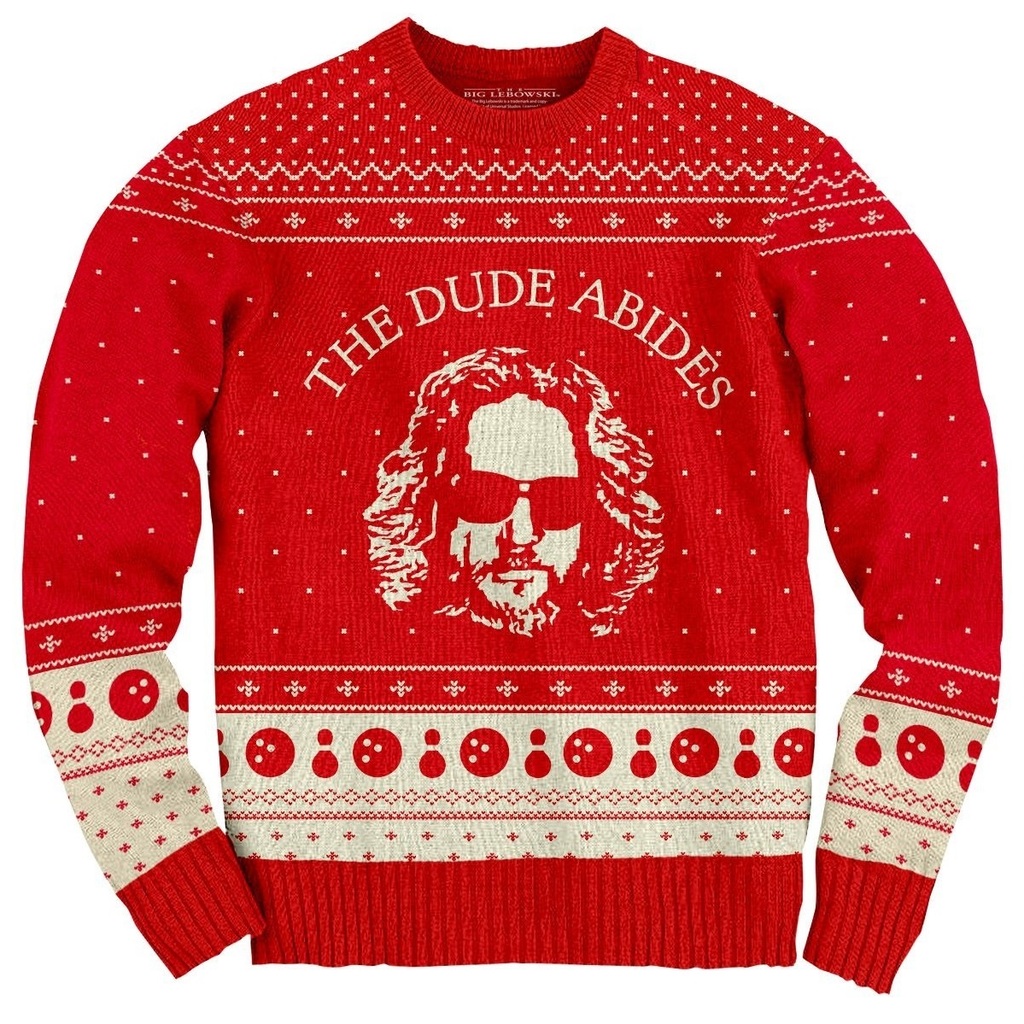 Now that partygoers are intentionally wearing gaudy Christmas sweaters, people are actually hosting Christmas parties with guests trying to wear the absolute worst sweaters they can find. You can capitalize on this with custom shirts specially made for the party. This can be patterned after intentionally bad sweaters, or with a generic design and the group or event logo. You could also come up with two designs, one for sale, and one for the winner of the "bad sweater" contest.
No matter what the local event is, you can easily come up with a custom print and get some great word-of-mouth advertising. So as online t-shirt sellers, we shouldn't be afraid of dipping our toe into the offline world, especially if it can be used to help trigger business growth.