 Don't Want to Sell T-Shirts Forever? Build a Business Asset Then Flip it!
Let's brutally for a moment- none of us want to be selling t-shirts indefinitely. By selling custom apparel it's likely you dream of escaping the 9-5. If so, where's the sense in building a business than simply turns into another day-job?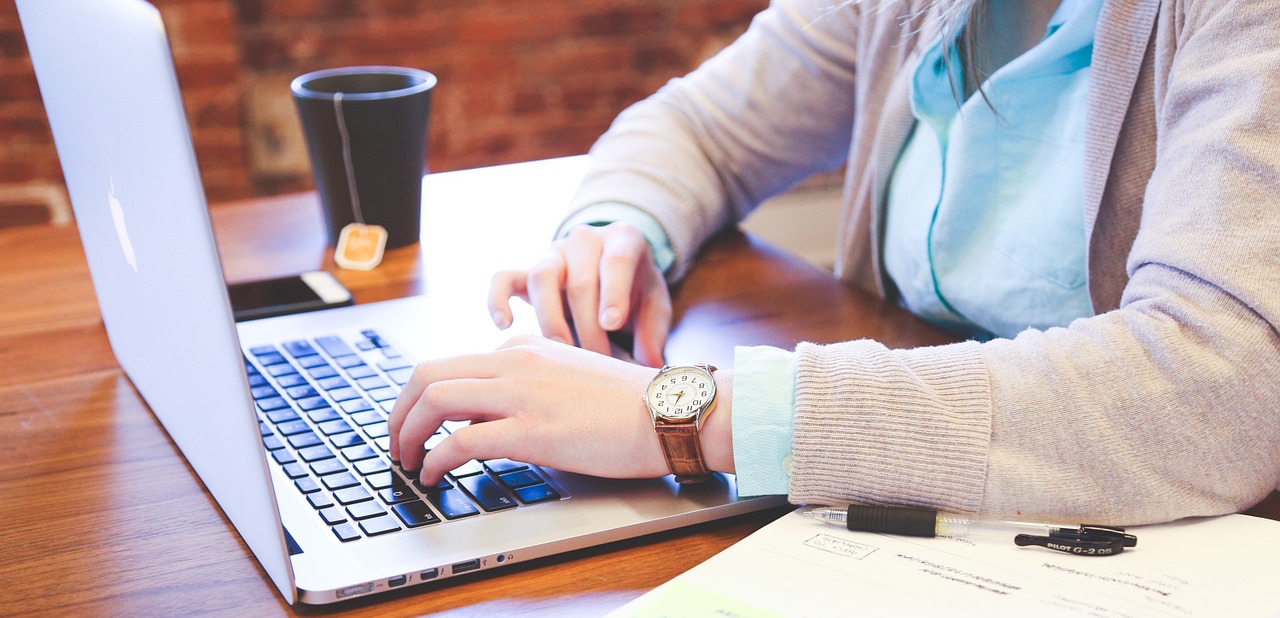 But you'd be surprised how many  tee-entrepreneurs fall into this trap. You work tirelessly to reach short-term goals such as scaling the businesses and pocketing plenty of profits in the process but fail to consider long-term goals.
Ultimately, you want to be want to be making more money, but working less. In essence, you want to make passive income.
Your long-term goal should be to build your t-shirt businesses into a passive money making asset, not another job! Better yet, this also makes it valuable.
The day will come when it's to time pursue the next venture. Now instead of abandoning the operation you worked so tirelessly to build, imagine you could flip it for $20K-$100K.
You would gain the freedom to fund another business idea, take a long holiday and stash the rest in your savings!
Turning a T-Shirt Business In a Sellable Business Asset
First, let's highlight the main difference between a "simple business" and a valuable business asset.
A simple business would fall flat on its face without you running the show. Whereas a business asset can be easily sold and transferred to a new owner, while continuing to operate and churn out profits!
For your business to become an asset, it's crucial you focus on the three Ps:
Product, Process and People
You create excellent products, define efficient processes to run the business and then you hire staff to do the heavy lifting.
Scaling and systemizing a business takes a lot of hard work, especially in the beginning. Expect to spend at least a year to build an asset of great significance. But the payoff is well worth it!
Think of this as an evolution, from a t-shirt selling hustle to a highly respectable online-brand. You'll be adding new t-shirt designs weekly and generating strong sales on your own website platform.
To get there, you'll need to advance through these four basic stages:
1. Getting the Basics Dialed in
Progress well with the basics and lay a solid foundation for your brand.
Perform in-depth research into niches and audiences, then market inventive designs to them.
Optimize marketing and paid advertising (1-2 channels) and start to scale the business.
Set up your own web store and start collecting email addresses of your customers.
2. Expanding Your Presence
Continue to fine-tune your campaigns, produce more designs and increase sales.
You will further optimize marketing strategies and expand across additional sales channels.
Develop a multi-channel lead funnel, pulling more customers through your web store and maximizing profits.
Create a strong lead magnet to draw in new customers. For example, you might consider building an online discussion forum for your niche. Even if your web-store as  an addon, it would naturally attract a storm of interested potential buyers.
3. Shifting Your Mindset
Without shifting your mindset, you'll be caught on a hamster wheel. From this point on you cease to be a t-shirt seller, you need to think like a business owner.
This simple mindset adjustment will unlock new potential for growth and gear you up for building an asset.  Plan to build a team to support your business and take a managerial role: setting the direction for the company, analyzing data and results, setting goals, interviewing staff, delegating tasks, monitoring performance.
4. Defining Processes and Hiring Staff
By this stage, you may still be doing a little or a lot of the work yourself. Now, it's time to minimize your time and work investment and whip the business into an asset.
Using the wealth of experience you've gained in the previous stages, you can start to create processes and systems to automate the business.
You'll start taking on staff to do the heavy lifting and operate these systems.
5. Defining Your Sellable Asset
Remember that the longer the business has been running and the higher the profits, the more attractive and valuable your asset becomes.
You may then move into a managing role and continue to scale the business. You may continue this until you hit a plateau or decide you've taken the business as far as you can.
At this point, it's about making your business asset as passive as possible. When your business can operate without you, it becomes a sellable asset.
Which Processes Should Be Outsourced and How?
Pretty much everything. But it's always best to gradually transition so you can monitor the performance easily.
Remember, you don't have to hire full-time staff right off the bat. While this may become a more beneficial option further down the line, outsourcing work to freelancers can still be very cost effective.
Start by outsourcing the jobs that suck up the most time. Here are some basic ideas to get you started:
Graphic Designers – creating new t-shirt designs, logos and marketing graphics
Virtual Assistants – data entry, administration tasks and customer support
Content and Copywriters – writing compelling copy to promote your brand
Website Designers – designing and maintaining your own website
Social Media Managers – Building social presence and online reputation
Marketing strategies are very time-consuming but vital for growth and success of your t-shirt business.  Your level of expertize will be a significant factor for their overall performance and efficiency, so it's wise to have experts manage them as soon as possible. By automating your marketing, you're only making life easier, but you could increase your profits substantially. You'll also need to find marketing experts i
You'll also want to find marketing experts to take care of the following:
PPC Specialists – creating effective pay-per-click campaigns to drive website traffic and sales
Facebook Marketers – optimizing facebook adverts for maximum conversions
Email Marketers – promoting your brand and products to email list substribers and customers
SEO Specialists –  optimizing your website for organic traffic and visitors
Fiverr is great for sourcing freelancers for one-off, quick jobs such as logo design. But that's not to say you can't pick up quality staff from here.
However, there's a greater pool of talent on the Freelancing platforms such as Upwork. It's relatively easy to get to grips with, simply detail your requirements, allocate a budget and choose from the best applications.
Strategies For Interviewing and Hiring Staff
As mentioned earlier, it's wise to perform a gradual transition. Starting off by hiring staff on a freelance basis allows you to test their abilities before taking them on for the long haul.
The interview and vetting process is crucial. The last thing you want to do is waste time hiring and firing staff that cannot perform the processes correctly.
Instead, be prepared to put a number of hopeful freelancers through a short trail and selection process. Once you've tested their abilities, you can take the best of the bunch on full time.
When working with experts, it's critical you provide clear instructions of your expectations. Otherwise, you should define exactly how you need each process performed. When employing staff such as VA's, taking the time to train them brings the best results.
Building an asset certainly doesn't happen overnight. But when you have a streamlined system of operation and reliable staff at the wheel, your business will become highly attractive to buyers.
Flipping Your T-Shirt Selling Business Asset
Let's address the biggest burning question first. How much is my T-Shirt Selling Machine worth?
You can calculate a business's approximate value using this formula:
[3-12 Months' Average Net Profit] x (20 to 30) = Price
So, let's say your t-shirt selling business was generating $5k per month. It could well have a value of $100K+. Pretty exciting right?
But there's purposefully quite a bit of wiggle room in the multiplier. The fact of the matter is, there are a few factors other than profits that affect the value. The main factors include:
Business age / historical earnings – more history of earning is always better
Sales Channels – Multi-channel business can often be more valuable
Growth Potential – if prospective buyers can grow the business, it's worth more
Where the Best Place to Sell My Business?

Out of the numerous business selling marketplaces, Empire Flipper's is one of the highest rated. They have a great reputation and are very well trusted. They even claim a 95% success rate for sellers!
What Will You Need to Provide?
Personal Information – Name, Email, Social Media links, Skype
Site/Business Details – URLs, history, revenue, expenses
Historic Evidence of Earnings – Google Analytics or other tracking methods
What's the Process?
You'll need to disclose full details about your website and business for assessment. Once you have submitted their form, you should wait between 3-5 days to hear the result.
When your business is approved, you will be provided with a list price based on the mentioned formula. If you accept, your business will be positioned in their marketplace and added to an email list.
Interested buyers will contact you and when you agree to close a deal, your business will be sold! Businesses are typically sold within weeks or a month. However, Empire Flipper's states you should allow 90 days.
What About Listing and Sales Fees?
Empire Flipper's may have one of the finest reputations but their fees can be seen as reflective of this.
First-time sellers must pay a $297 listing fee or $97 for repeat sellers. For every successful sale, they take a 15% sales fee. If your business is rejected during application, the listing fee is always refunded.
It's true, they charge a little more than others, but it can easily be justified. Thier busy marketplace is free from riffraff and even interested buyers must cough up a deposit just to enquire.
Empire Flipper's claim these fees are easily covered by the fact they can fetch the highest price. Plus, their 95% success rate for sales is hard to argue with.
What Are the Other Business Selling Platforms?
It's always good to check out the other options before committing to one. Flippa is another popular marketplace which uses a bidding system to sell businesses.
There's also a whole bunch of other website/business brokers that you may wish to try.
Remember to build a business that works for you, not the other way round. Whatsmore, always keep one eye on the bigger picture – investing in a long-term business asset.