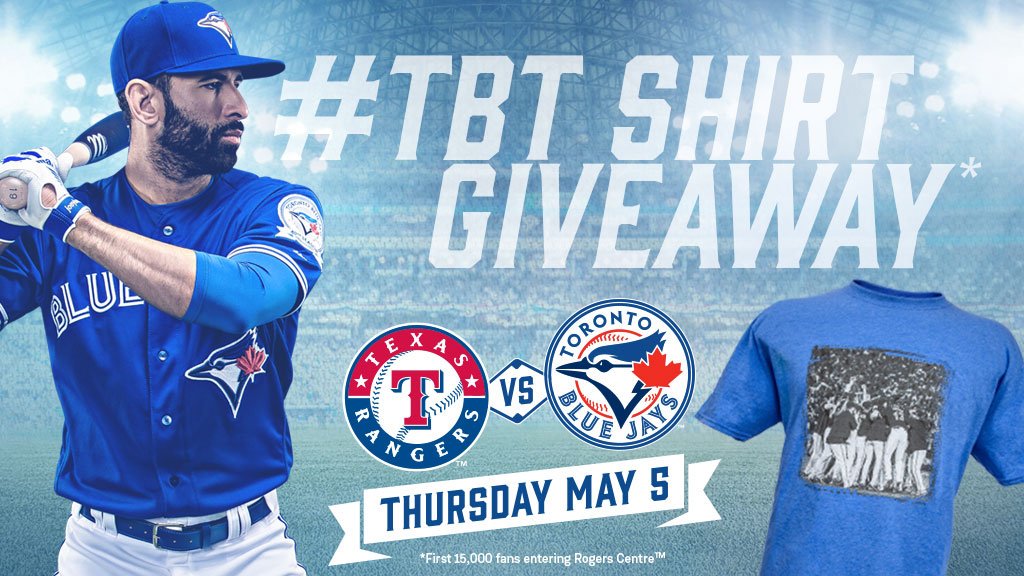 Gain (Tons) of New Customers Using Viral Contests & Giveaways
Feeling fed up with slow, trickling growth for your t-shirt or apparel brands? Does trying to increase your revenue feel like tedious, time-consuming work with little reward?
What if you could hack your way to achieve quick, exponential growth, with little investment or work on your part?
While this may sound too good to be true, I can assure you it's being achieved right now by hundreds of online brands. They are all using giveaways and contests to whip up a storm of traffic, exposure and new customers. The viral effects of this marketing method are not to be underestimated.
Furthermore, they work incredibly well in the fashion, clothing and apparel industry.
In this post, we'll guide you through the process of running viral giveaways that will take your brand exposure and revenue to new heights this year.
The Numbers Don't Lie – Giveaways Are Awesome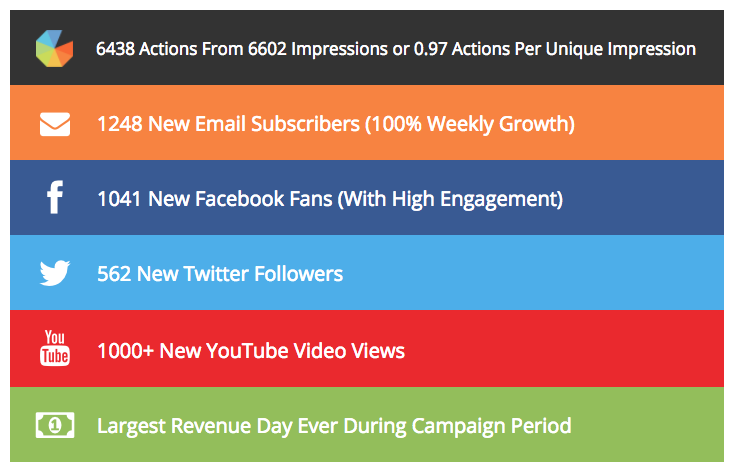 Still wondering how giving away free products results in business growth?
Well for a start, people just can't resist an exciting competition or giveaway opportunity. As a result, significant traffic and engagement can be drawn from a target audience. While everyone hurries to get in on the action you will gather leads, followers, exposure leading to sales.
Numerous businesses are having amazing success with quick giveaways. They've been building email lists, growing social media followings and even driving direct sales as a result.
Here are some inspiring examples of giveaway campaigns run using Gleam:
Beardbrand achieved 400% Social Media growth and 100% email list growth

GreenBelly drove 4.1k new email subscribers and increase sales by 50% on a small budget of just $75

Wet Shave Club used giveaways as a core part of their marketing strategy to drive towards his goal of $100k revenue in just 6 months.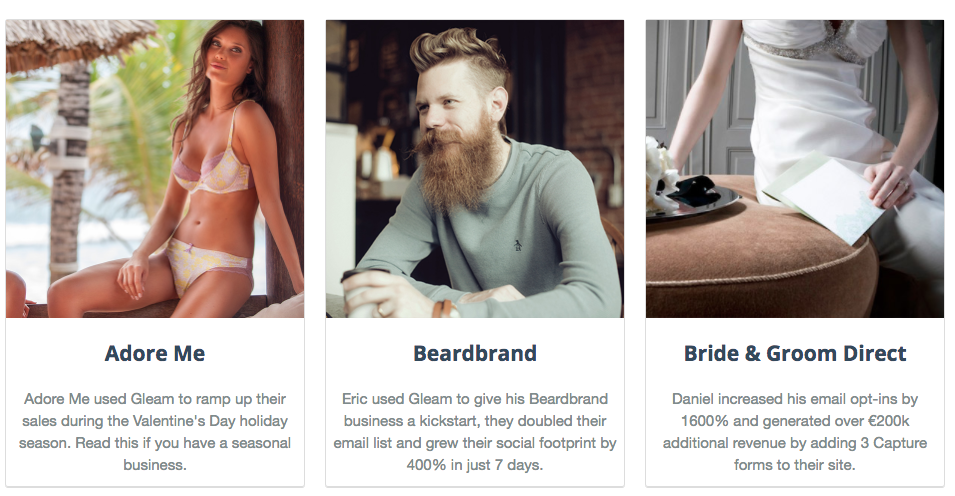 More and more brands are taking advantage of viral exposure achieved by these competitions. But what separates a mediocre giveaway from an outstanding one? The ones that fizzle out from the ones that go crazily viral?
We're now going to break down the exact system they used to create wildly successful contests and giveaways.
Note: Before starting your own contests and giveaways, be sure to check the specific legalities of your local and state laws.
The 3 Pillars of Success for Viral Giveaways
Without preparation, the success of your giveaway could be a bit of a gamble. Following these 3 pillars of success will help you replicate and exceed the results of these giveaways:
#1 Establish Clear Goals
Ask yourself exactly what you're trying to achieve with your contest. What's going to be your key performance indicator? Once you've established a primary goal, your campaign will naturally become more effective.
We recommend a primary goal for each giveaway, but secondary goals may also be achieved as a result. Here are some examples of suitable goals you might choose to focus on:
Social Media account growth
Email signups and leads
Revenue and sales
Increased brand awareness
#2 Present an Irresistible Prize
If you really want to go viral, you need to give people something to get REALLY excited over. Is a single free product going to be enough, perhaps an entire collection or a money prize?
Just make sure you come up with a prize your target audience will go crazy for. If you can get more creative than giving out a single t-shirt, you'll have better results. Try to think outside the box.
If you're lacking creative inspiration for prizes, here are some to get going:
Gift cards
Travel opportunities
Other related products from influencers to increase value
Once in a lifetime experience
Collection or bundle of products
Limited edition products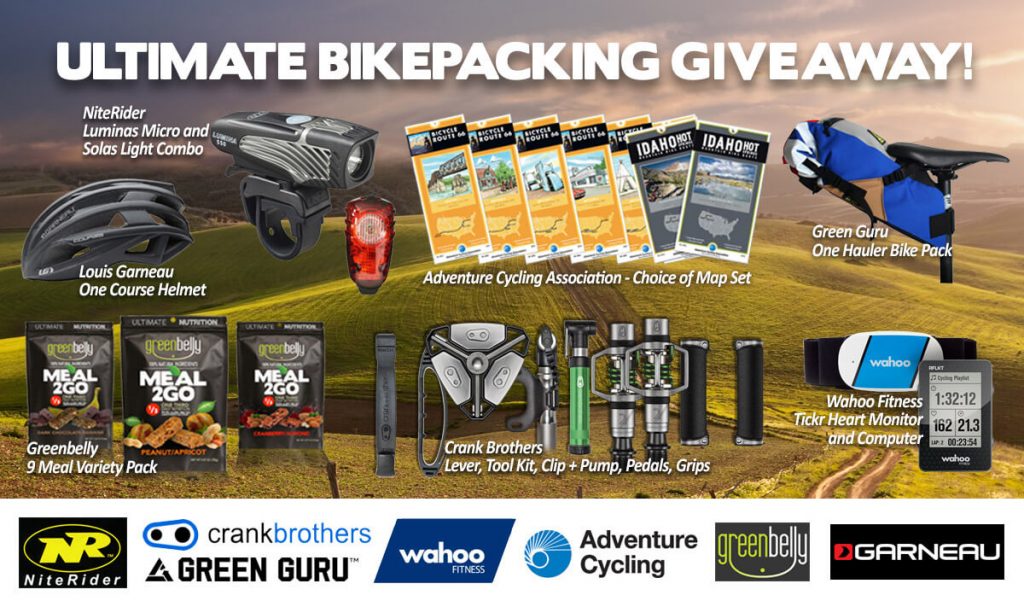 Greenbelly bundles additional related products together to increase the value and excitement their giveaways.
#3 Leverage Social Influencers, Partnerships & (micro) Celebrities
Influencers are businesses, clubs, groups or even individuals who already have high reputation or credibility. Usually, they've devoted significant time and effort to build large followings so they can be leveraged as a source of traffic.
Many influencers are very open to promoting products to their audience in exchange for flat fees or commissions. Negotiations will vary wildly depending on your product, promotion and their own practices.
Make sure you choose influencers wisely. The right ones for your brand will provide incredible ROI. Whereas the wrong ones can be a complete waste of time. Carefully examine their followings, engagement, channels and audience for suitability.
Partnering up to leverage their social proof can take you from "zero to hero" very quickly indeed. This strategy alone can be a powerful driver of sales.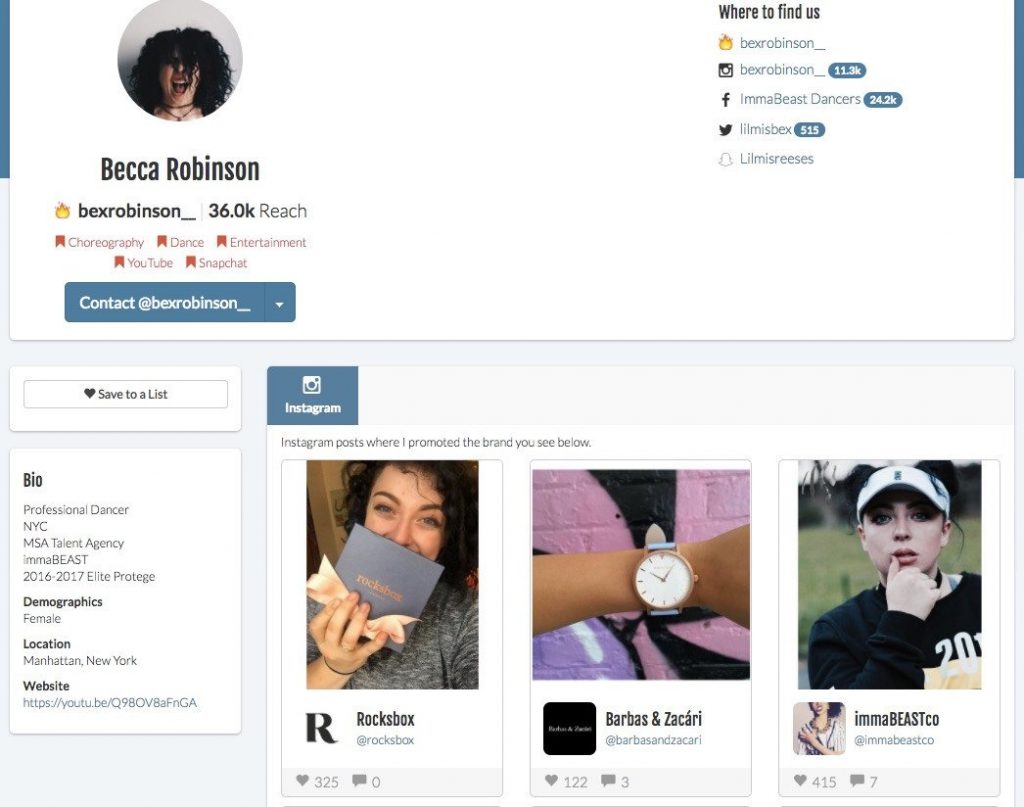 Here are some great places to looking for social influencers:
How to Launch Viral Contents & Giveaways
Now you're familiar with the 3 essential elements for successful contests, how are you going to pull this off? Here's how you can ensure everything runs smoothly and to maximize your chances of success:
1. Leverage Giveaway Tools
There are so many ways to create competitions, contests and giveaways. Some require more effort and technical skills than others.
You could create a special landing page to collect entries, then share this across social media to fuel your giveaway. However, this requires website development skills and a big time investment. You'll also need to track your results and select a winner somehow.
Thankfully, there are specialized tools we can use to make this process much faster and easier. Being able to quickly create and run giveaways without technical skills makes this method much more usable.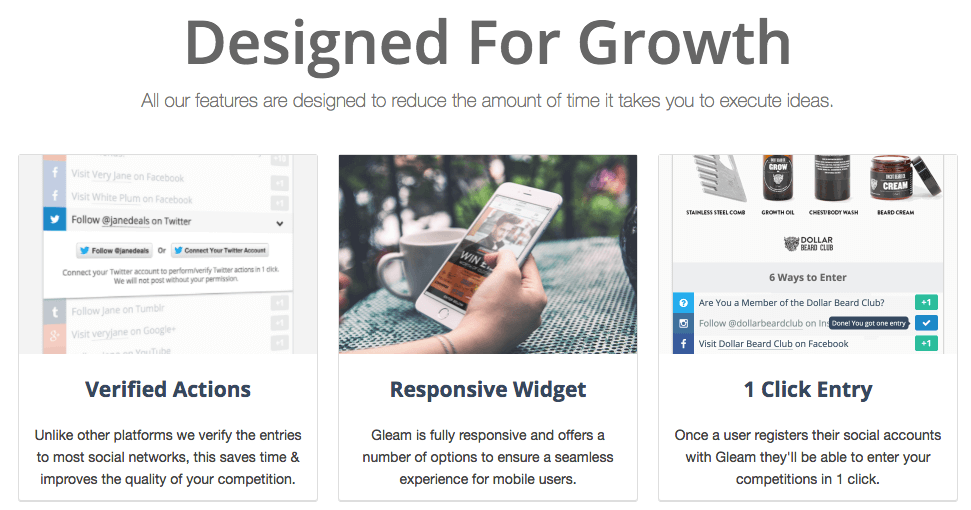 Gleam.io is hands-down the best tool we've found for running viral giveaways. They offer a suite of applications to care of the entire process, including various 3rd party integrations. Better yet, you can start running giveaways with them today for free!
2. Keep Everyone Informed
Although you may think this is just common sense, it's still often neglected. If you're working with partners and influencers, be sure to fill them in on the plan and remind them when it's live.
If you're giving away products from other influencers, make sure you get them involved too. They will be more than willing to promote your giveaway through their channels. The more people you have spreading the message, the greater your results will be.
3. Get Your Previous Customers Involved
Chances are, you've already got a list of previous buyers. So why not contact them and see if they want in on the action too?
Since they've purchased before, they've already expressed interested in your brand and more likely to get involved. Contacting previous customers can be achieved through either email marketing or social media marketing.
4. Using a Viral Loop to Accelerate Results
Adding Viral Loops to your giveaway will greatly increase the reach of your campaign without any effort on your part. It's like adding a turbocharger to your giveaway!
Help me win some awesome beard oil! … and you should strongly consider growing a beard this November! https://t.co/yKMle5o5eL

— germanhans (@germanhans) October 25, 2013
You can create a self-feeding loop by encouraging entrants to refer friends in order to gain more entries. Fuelled by a desire to increase their chances of winning, they will actively "recruit" their friends. Is that devilish or what?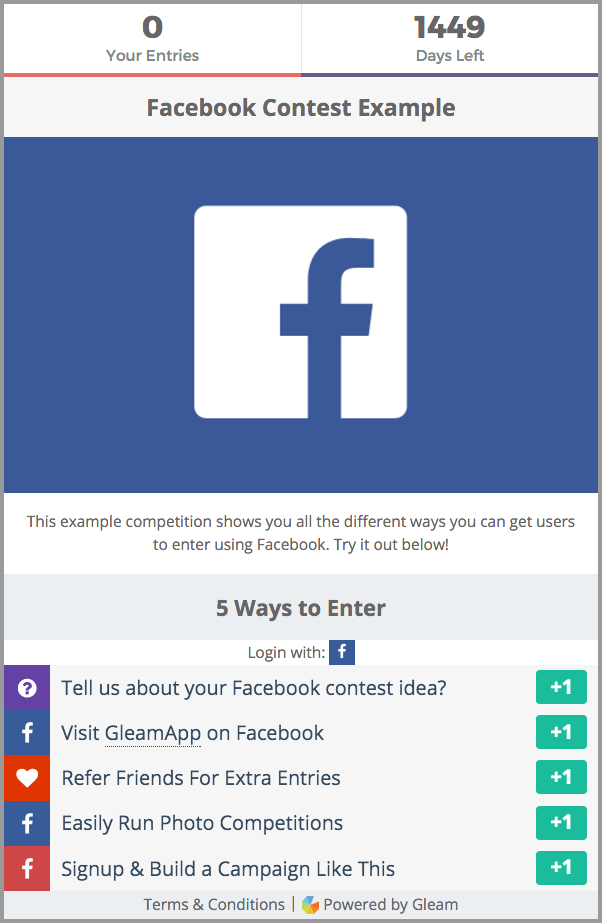 Viral loops can be easily built-in to giveaways created using Gleam too!
5. Keep Your Contestants Excited
Once the giveaway is underway, it's essential to keep your entrants updated and interest at a high. You may also take this opportunity to remind entrants to perform specific actions in order to gain more entries.
You could ramp up the excitement (and viral potential) by giving away additional prizes while the competition runs. Just try not to lose focus on the main prize!
Here's an example of how multiple winners can be selected and informed using Gleam.io: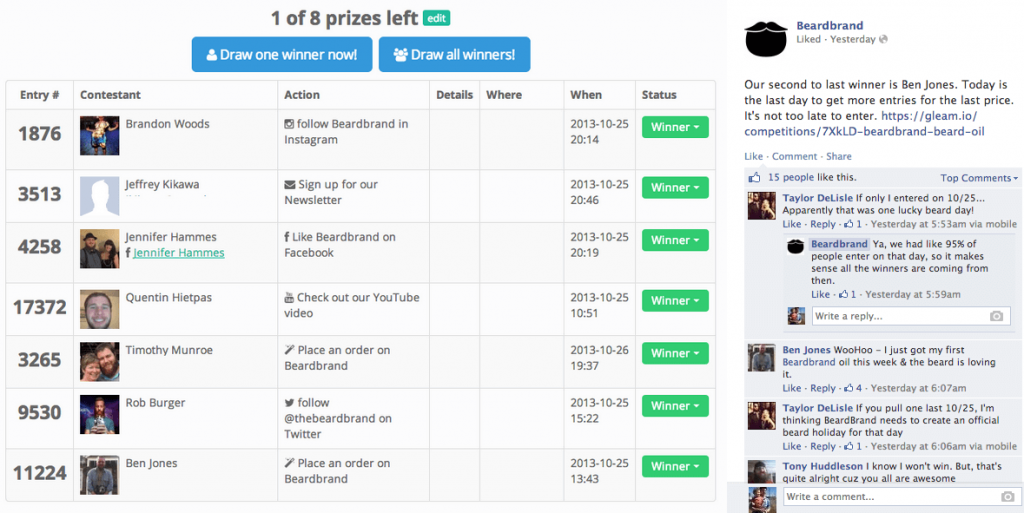 6. Reveal  & Showcase Your Winners
Once your giveaway has finished, don't forget to make a big deal out of your winner. You've driven lots of entries, sign-ups, engagement and maybe even sales, so now it's time to reward the lucky winners.
Showing off your winner is crucial if you're planning on running future competitions. Ideally, try to get photos of winners with their prizes so you can use them for promotional material. Not only will this provide social proof and credibility, it will strongly encourage others to get involved in your future giveaways.
Now Over to You
You've seen exactly what it takes to pull off these viral giveaways, plus the incredible potential for growth they can offer.
Then there are tools such as Gleam.io that make the entire process so easy, you could pull one off every week if you wanted. Now there's really no excuse not to start using them to propel your t-shirt brand to new heights this year.
Have more ideas or experiences with running giveaways and competitions? If so, we'd love to hear back from you in the comments section below.