 Essential T-Shirt and Apparel Marketing Strategies
Each and every year, more hopeful entrepreneurs are turning to e-commerce to build profitable online businesses. Whether t-shirt sellers, online brands or other physical products, the success of their endeavor ultimately comes down to one crucial factor – their marketing strategies.
Building and scaling an online business is simply not a case of setting up an e-store and praying that people like your products, you've got to leverage a combination of marketing tactics to suit your target audience. Without experimenting, comparing and contrasting different marketing techniques, you're not going to be able to maximize your exposure or growth.
The best strategy to begin with core techniques that a proven to work, then test out new methods to create a marketing mix that works best for your audience. As t-shirt sellers, we need to choose the right combination of methods, to enforce brand's identity, solidify confidence from the target group and raise awareness to attract new customers.
Standing out from the crowd as a t-shirt seller or online brand is just as important (if not more) than it's ever been. To give you the marketing edge you so desire, we strongly encourage you to try out these strategies to develop the perfect marketing mix to complement your brand.
The Charitable Approach – Selling for a Cause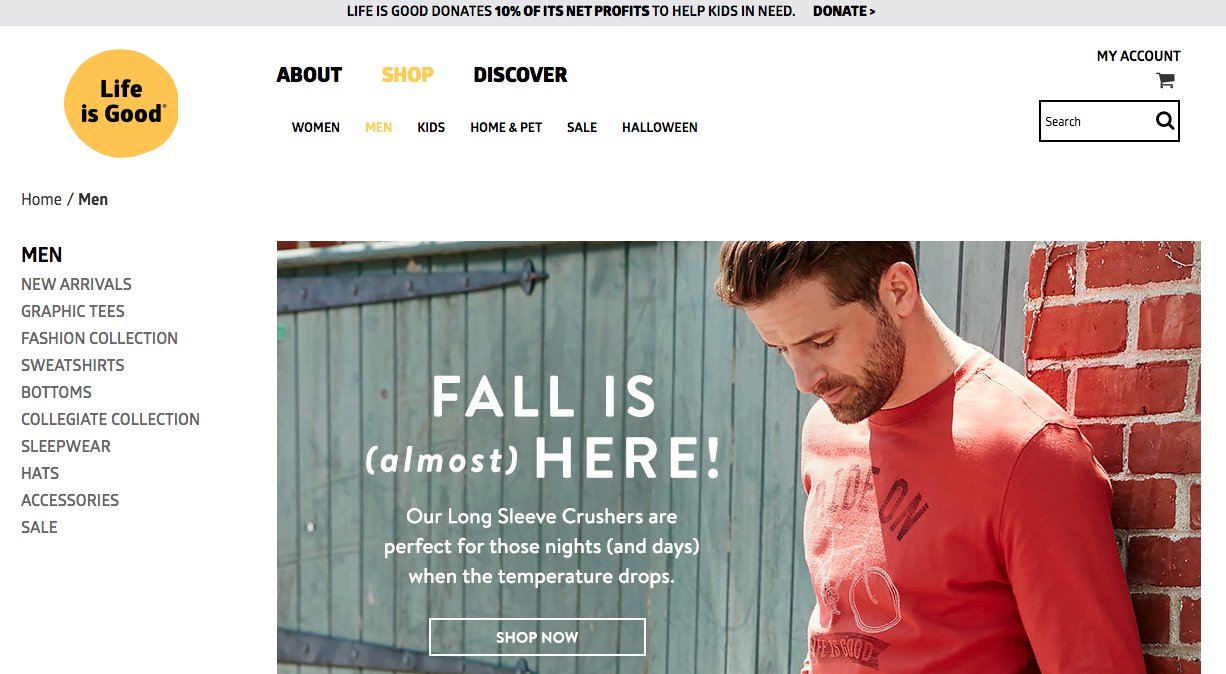 Customers love to know that their purchase is doing more than simply making the business owners wealthy. Knowing their hard-earned dollar going to a good cause can make them feel better about making their purchase. If they are comparing similar products from other sellers, this spike of emotion may be enough to sway them in your favor.
The key is to find a cause that aligns perfectly with your brand and target audience. This is certainly clear in apparel sales, where companies can leverage their message of charity while selling their product. Whether it's a percentage going towards farming, or a specific charity set up by the company's founders, selling tee shirts, or other clothing, can be easily combined with cause-based selling.
Still not convinced it's worth being charitable? Life is Good, founded by Bert and John Jacobs, may just change your mind. They founded the non-profit company by simply selling t-shirts to whoever would buy them. Now the company is worth over $100 million. Sales are driven by profits being donated to help others, including children in need. This company has both a great rags-to-riches story, as well as a stunning example of charity and profits coming together nicely.
The Affinity Marketing or Cobranding Route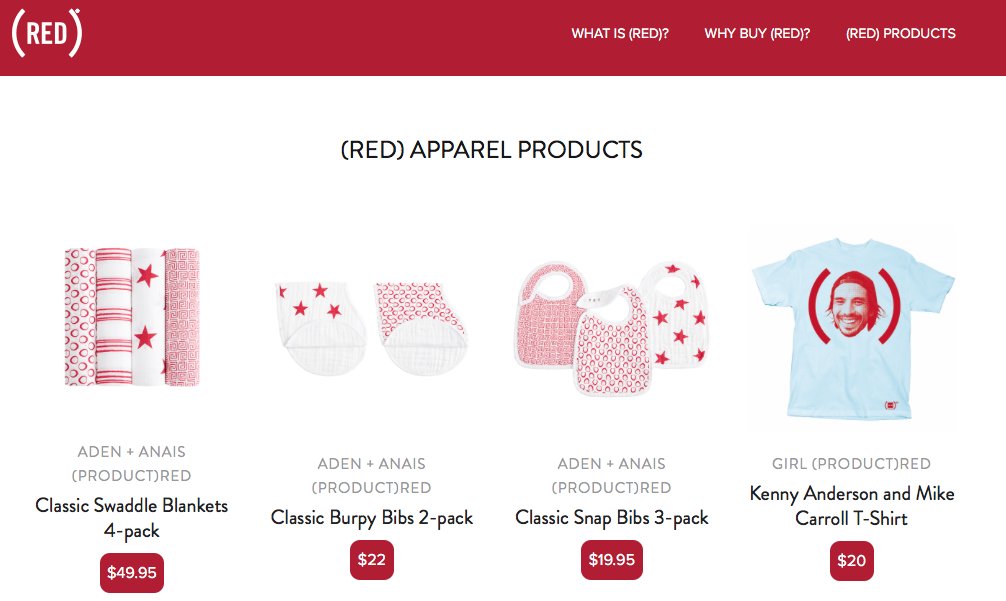 Affinity marketing, also called "cobranding", goes way beyond a traditional partnership. Rather than having two separate companies working together to launch a new venture, they team up to release a product that is mutually beneficial while remaining separate entities. Affinity-branded products are more common than you think, you've probably purchased a few yourself without even realizing it.
But in order for it to be considered "affinity marketing", the process must meet certain criteria. This is more than simply two soda companies producing a new flavor together; affinity marketing is usually aimed at assisting certain organizations. For example, NFL jerseys supporting the Susan G. Komen foundation.
Affinity marketing is generally initiated between two companies that have a long history together. They advertise the product to both of their marketing groups, which should fall under the same market segment, or at least complimentary enough to make it profitable for both. The two partners work together towards a common goal, whether it's to raise awareness for a cause, donate profits to a charity, or bring awareness to both of their organizations. Finally, the cobranded product would need to be marketed with the consumer in mind to ensure it meets the needs of both of customer groups, not simply adding benefit to one of them.
Take the (Red) Foundation for example. This charity organization that has partnered with many different brands and celebrities, selling everything from vodka to tee shirts, helping both sides work towards a common goal while ensuring both organizations benefit. (Red) works towards bringing awareness, as well as support, to those who suffer from AIDS and HIV, and the companies and celebrities who partner with them not only earn profits with limited edition items, but are assisting a charity effort that spans the globe. That's a real win-win.
Still Highly Relevant – Social Media Marketing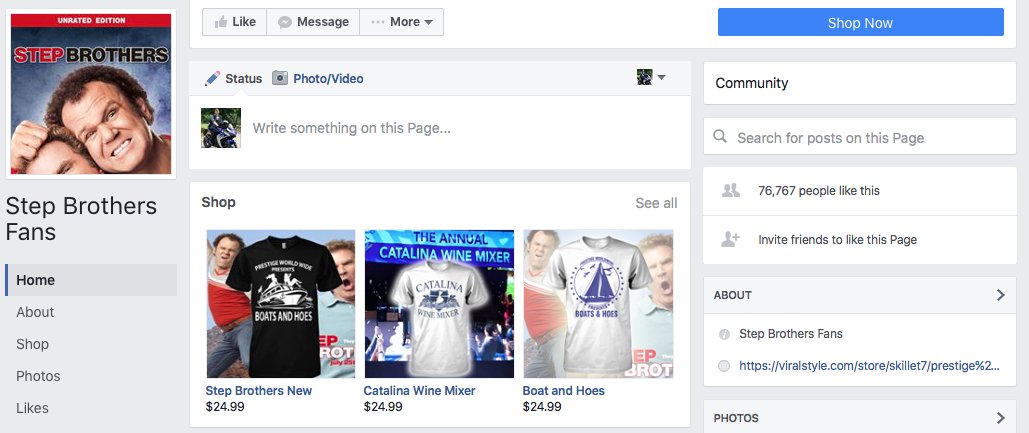 Social media certainly isn't a new marketing concept, but still, not everyone is using social media to their full advantage. There's a definite right and wrong way to use social media platforms to advertise your brand. Using the right way, your fans, customers, and others will love you for it; but get it wrong, and you could face a swift and harsh backlash.
The best approach for t-shirt sellers using social media is to focus on cultivating interest groups and customer interactions. You're not going to attract new customers by showing up a brand page and simply re-posting your own merchandise.
On social networks, people are looking for interesting, engaging and entertaining content/media. They want to like, share and participate too. So, robotic, generic posts selling apparel are not going to get you very far. You want to leverage social media posts in a way that brings exposure and awareness to your brand and displays an attractive character to your target audience. If you're still treating your social media channels purely as billboards, you're doing it wrong!
Customers will also use your social media platforms to voice complaints, concerns, feedback and even sing your praises. How you interact with them here is vital. Respond with stock answers and you may be considered stiff. Respond offensively and you'll probably wind up on the news, and not in a good light. If you are responsive, friendly and use a lick of humor, you've struck gold.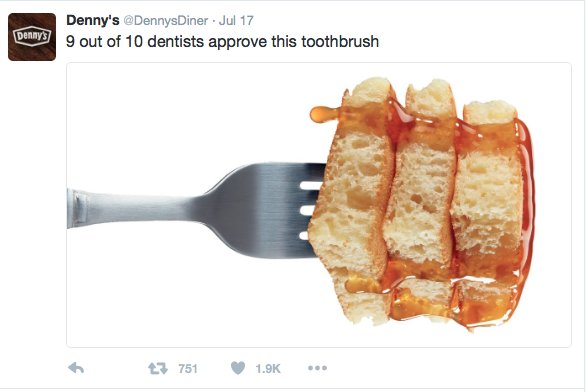 One perfect example of a business that has clearly nailed social media is Denny's with their Twitter account. They have become well known for posting funny, relatable things that still tie perfectly into their brand. Whether it's funny pictures using their stores or products, reimagining current pop song lyrics with menu items, or recognizing certain target demographics, they have gone above and beyond the typical stuffy corporate blogger. As a result, they are able to reach a younger audience online, while leveraging other advertising methods on older customers.
Growing Importance – Paid Advertising
Social media advertising has been blowing up over the past several years. Now a number of platforms such as Facebook have begun systematically limiting the amount of organic, or "free", exposure you can achieve. As a result, using social networks is now becoming an additional marketing expense in the form of paid-for advertising. While this is an added expense, if it's done right, it's a fairly affordable option. Then once you've found your stride, it really pays off!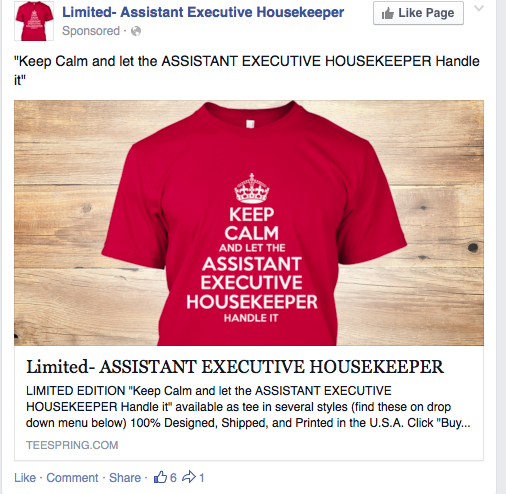 Sponsored advertising often offers a whole bunch of awesome targeting options for making your campaigns more effective. For instance, Facebook offers a range of targeting options including countries, market segments, interests and dozens of other factors. The hard part, however, is ensuring your paid ads are optimized and you've correctly targeted your customers. It's best to start out with smaller budgets, test different advert creative, audiences and strategies before going in at the deep end. The last thing you want is your paid ads falling on deaf ears, or worse, not being seen at all!
The Perfect Storm – Marketing Mix
Going back to the example of the (Red) foundation, they have grown a large group of followers on both Twitter and Instagram. They use their social media platform not only to advertise new products and send proceeds to their aid efforts, but also to educate and inform readers. These Tweets and posts contain statistics, images, and other relevant inclusions that make them an authority on their subject while also helping their charity group grow.
Denny's, on the other hand, as a restaurant chain can't exactly sell pancakes online. They have, however, chosen to use social media as an outreach tool to tap into a market that they otherwise would struggle to reach. While their traditional TV and radio ads still target their main consumers, they are able to reach even further by including social media, and by association, paid or sponsored ads, to draw a larger audience.
While a sports team may not get much of a boost from social media posts, they can bring advertising awareness through affinity marketing. By having special edition products, they can capture new customers whom the cause is important too. These groups could be reached via social media, by promoting the new products that are helping a specific cause.
Power Up Your T-Shirt Marketing Strategy
If you're looking to build a reliable business asset, you can't just rely on one set of online marketing tools to fuel your growth. You should cultivate several streams that not only work well, but they complement one another perfectly. For instance, caused-based selling would work well with affinity marketing, as your cause could easily attract a partner to gain even more ground. However, focusing too heavily on charity to be the driving force of your online brand could diminish your image as a retailer.
As an online brand or t-shirt seller, there's a whole bunch of marketing options at your disposal. It's simply a case of finding the best ones to bring brand awareness to your target audience and convert them into sales. There may be a certain period of growing pains as you experiment with new methods. Also, consider the fact the e-commerce world moves rather quickly, rendering older methods ineffective. Always start by considering where your target audience gathers, where they are most receptive, then you can formulate an effective strategy to reach them!
Whether you decide to go the charity awareness route, work together with another brand for a common cause, or take social media by storm, focus on attracting customers my flaunting your unique character and brand personality, not a t-shirt selling machine! Show them you're a brand that can relate to the audience on their level and they'll appreciate your voice above all the others.